Two dogs were rescued from a burning building in an Aberdeen suburb yesterday.
No people were in the house in Cameron Way in Bridge of Don when firefighters arrived shortly after 2.15pm.
The two dogs, thought to be shih tzus, were carried to safety as soon as crews had entered the building.
The blaze broke out in a garage but badly damaged the main house, as well as a conservatory and a garden shed.
Plumes of dark grey smoke could be seen from miles away.
Five fire engines were sent to the residential street and were in use for around an hour.
Two ambulances arrived but were quickly sent away as they were not required.
An investigation into the cause of the fire began around an hour later.
Fire station manager Bryan Nelson said: "There has been significant damage to this family's home, a small conservatory and a shed.
"As yet, the cause is unknown but our investigation is now underway.
"There were no residents in the property when the fire broke out.
"Two dogs were rescued by firefighters from the house on arrival."
A spokesman for the fire service said it would be several days before they could determine the cause of the fire.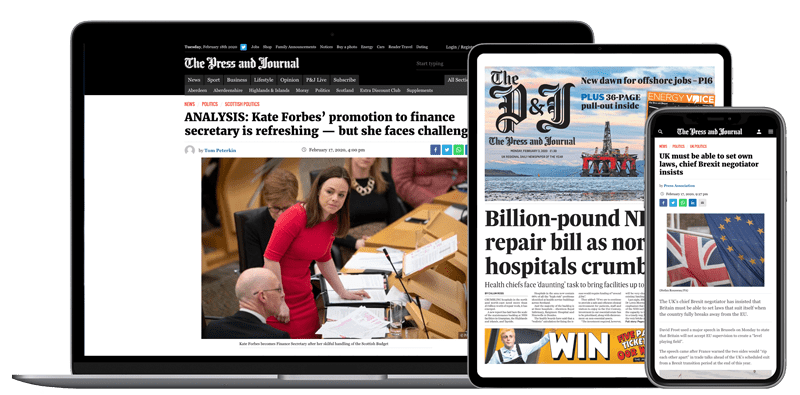 Help support quality local journalism … become a digital subscriber to The Press and Journal
For as little as £5.99 a month you can access all of our content, including Premium articles.
Subscribe