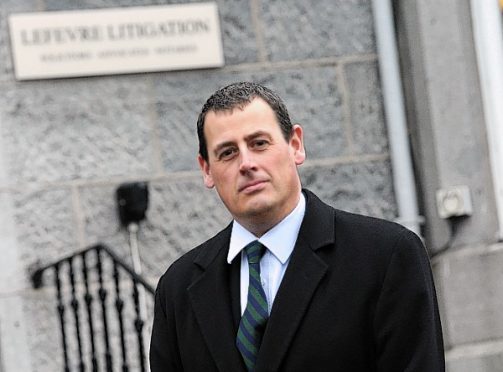 A north-east tycoon has revealed plans to bankroll different Unionist parties in seats across Scotland to try to derail the SNP's bid for a second independence referendum.
Property developer Alan Massie suggested he could splash the cash to help any election candidate that can keep out Nicola Sturgeon's party – whether they are Conservative, Labour or Liberal Democrat.
But his strategy to "protect the Union" could prove highly controversial after the P&J learned that Mr Massie recently switched his official residence from Aberdeen to an overseas tax haven.
The 52-year-old director of Carlton Rock, who now lives in Jersey, was one of Labour's top private donors between 2011 and 2016, and has also previously backed the Lib Dems in Aberdeen.
Last week, he revealed in The Times that he had sponsored a fringe event at the Scottish Conservative conference in Aberdeen because he had quit Labour.
He said he was now supporting the Tories because he did not believe "Labour can be trusted with the Union", and that he had been impressed by Ruth Davidson.
The switch was hailed as a coup for the Tories, with Ms Davidson reacting on social media by saying it was "great to have Alan's support and the support of so many former Scottish Labour voters".
---
>> Keep up to date with the latest news with The P&J newsletter
---
Speaking to the P&J yesterday, Mr Massie confirmed that he not only believed Ms Davidson was the "best option", but that he now planned to back Tory candidates financially in marginal constituencies at upcoming elections.
But he also suggested he could provide support to Labour and the Lib Dems in some areas if they have a better chance of defeating the SNP.
"What I'm going to do is make donations to all the marginals that have got Unionist candidates that are likely to win," he said.
"I have given to Labour and I have given to the Liberals before, so I do support the Unionist parties. But the point being that I think only Ruth Davidson is the strongest leader for the Union."
Asked if he meant he might back candidates from different parties in different marginal seats, Mr Massie said: "Yeah, that's my intention, to protect the Union."
However, he added: "I think that the key thing that I said last week was that I do support Ruth Davidson as the best leader to protect the Union.
"I think Richard Leonard will sell-out Scotland, because Corbyn will do a deal with the SNP in terms of another referendum regardless of the public's view.
"What worries me about some of the Labour candidates is we've got some Labour candidates that support Yes, so I wouldn't be supporting Labour candidates that support Yes."
Mr Massie, who also wants to see Brexit delivered, made three donations worth a total of £20,000 to an Aberdeen Lib Dem branch in 2006 and 2007, while the party was in administration at the city council.
Since then, he donated more than £400,000 in total between 2011 and 2016 to Labour, including to Jim Murphy, Kezia Dugdale, Richard Baker and Caroline Flint.
Mr Massie is understood to have switched his official residence from Aberdeen to Jersey in 2016, but his company is still based in the UK, and he still has a house in Aberdeen.
People cannot donate to a political party unless they are on the electoral roll , but those who are resident abroad for tax purposes can still provide funding because they can register as an overseas voter for up to 15 years after leaving Britain.
Last night, an SNP source said: "The Tories seem all too happy to accept wads of cash from donors based in tax havens – which will leave some voters questioning how they've bankrolled recent election campaigns."
A spokesman for the Scottish Conservatives said: "This is a successful businessman who's passionate about Scotland's place in the Union.
"That's why he's backing Ruth Davidson's Scottish Conservatives above anyone else, and we look forward to working with him in future elections."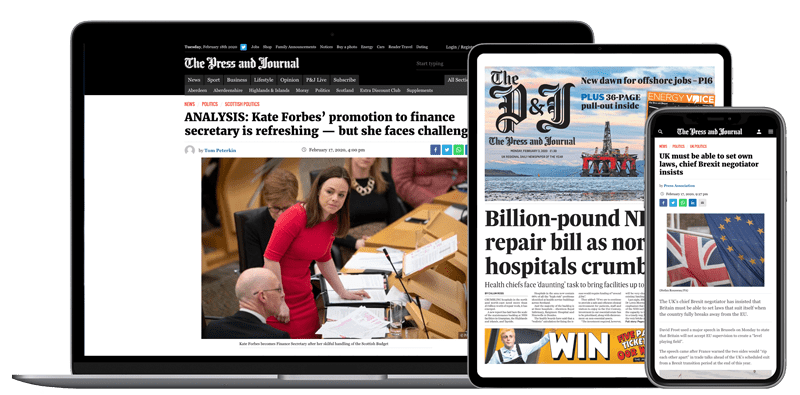 Help support quality local journalism … become a digital subscriber to The Press and Journal
For as little as £5.99 a month you can access all of our content, including Premium articles.
Subscribe