Broad Street crossing work must be 'a priority' says Guide Dogs charity
A charity has called for Aberdeen council bosses to install a potentially "life-saving" new pedestrian crossing on an Aberdeen street as a priority".
Councillors approved plans to install the safety measure at the at the Gallowgate end of Broad Street after blind and disabled residents raised concerns about the spot.
Since the £3.2million part-pedestrianisation scheme was completed last August, the street has only been open to buses and bicycles.
But disabled groups and charities representing the blind say that people with impairments have been deterred from going near the zone as the kerbs have been lowered and there isn't a clear distinction between the bus route and the pavement.
Last week the Guide Dogs and RNIB charities invited councillors to walk along the road wearing special glasses that simulate sight-limiting conditions to illustrate their concerns.
While Guide Dogs Scotland has said it would prefer full pedestrianisation of the street, last night the charity's engagement manager Niall Foley said the planned work should begin as soon as possible.
He said:  "We thank all the councillors who attended our recent event, jointly held with RNIB Scotland, to highlight just how difficult it is to safely walk in the area as a pedestrian with sight loss.
"We urge Aberdeen City Council to install the crossing as a priority, and to continue to listen to their blind and partially sighted residents in making the Broad Street junction a safer place for all pedestrians."
There have also been concerns of cars driving along the street causing further danger.
It emerged this week more than 4,400 fines have been issued to drivers.
Council officers have pledged to investigate any way of stopping the cars accessing the street.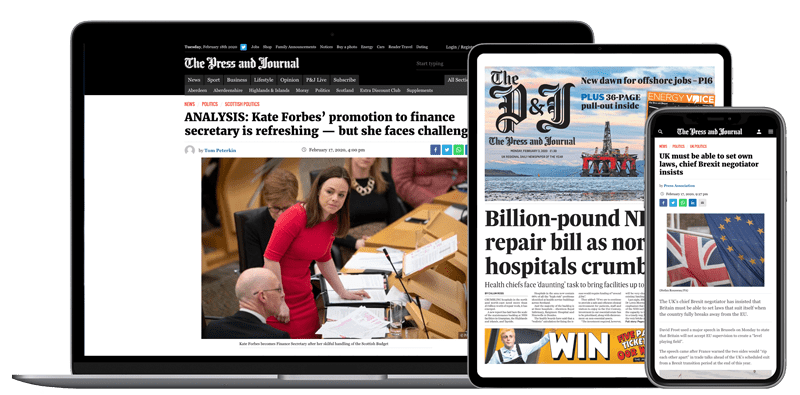 Help support quality local journalism … become a digital subscriber to The Press and Journal
For as little as £5.99 a month you can access all of our content, including Premium articles.
Subscribe