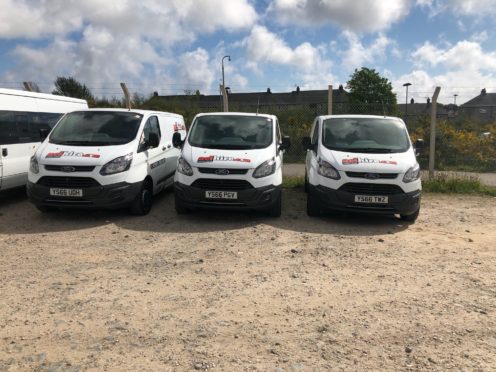 Aberdeen City Council is hiring vans for workers while a fleet of new taxed and insured vehicles are parked at a depot, the Press and Journal can reveal.
Union bosses last night branded the authority a "financial disgrace" and demanded an investigation into the decision to spend cash on hiring vehicles instead of making use of the new vans, which still need to be adorned with the council logo.
Dozens of vans were bought, taxed and insured by the council in February.
However, earlier this week the P&J revealed many of them are still not on the road as the council's new logo is yet to be applied to them.
Other commissioning work, such as installing electronic equipment, may also still be necessary.
But now it has emerged that the council is hiring vehicles for its workers to use.
It is unclear exactly how many vans are currently on hire but a source suggested it was more than 50.
Although Aberdeen City Council is receiving a discount from the firm, when the P&J checked van rental prices from ACL Hire started at £54.99 per day.
Last night, a council spokeswoman did not confirm how much each hire cost but confirmed a purchasing mechanism meant it was a cheaper rate.
---
>> Keep up to date with the latest news with The P&J newsletter
---
But Tommy Campbell, north-east regional representative for Unite the union, called for an independent investigation into the "scandal".
He said: "It is an absolute financial disgrace at a time when budgets are so tight that management are spending money hiring vans when there are vehicles sat in a yard that have been taxed but not on the road for months.
"Someone needs to be held accountable for this and it is time for councillors to take political control of the situation."
Last night, an Aberdeen City Council spokeswoman defended the move, which she said ensured that services could be carried out as usual.
"In common with fleet services across all sectors, there is a period of commissioning before new vehicles are put into service," she said.
"The commissioning period includes installing new electronic equipment, preparing interiors for specialised equipment, and adding identifying features to the exterior including identification numbers and the logo.
"During the commissioning phase and to cover for old vans which were removed from service due to being beyond economic repair, we temporarily hire vans to ensure we can carry on business as normal.
"The temporarily hired vans will be replaced as soon as possible with the new fleet."
Previously, the council said the new logos were being put on the vans at the Kittybrewster depot at a rate of eight to 10 a day.
The matter was raised at the operations committee on Thursday, and councillors were advised by councillors that the liveries had been held back due to the procurement process of finding a firm to carry out the specialist work after the new minimalist log was approved in March.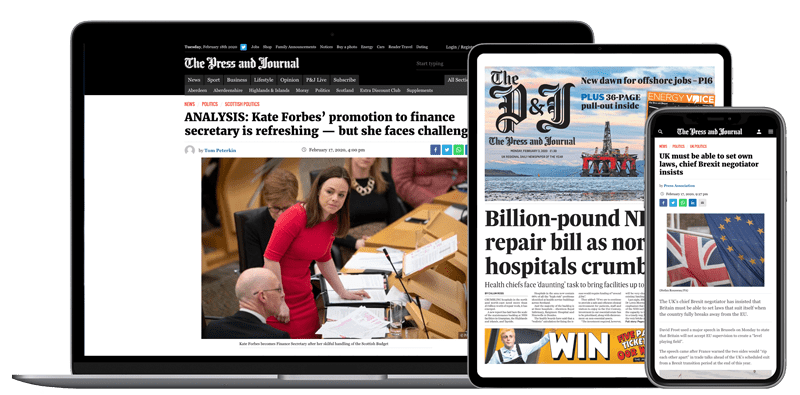 Help support quality local journalism … become a digital subscriber to The Press and Journal
For as little as £5.99 a month you can access all of our content, including Premium articles.
Subscribe