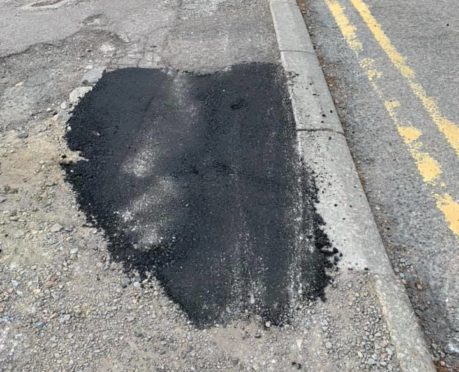 Peterculter residents have told council bosses the "repairs" made by their road's team have made their street even worse.
They had called upon Aberdeen City Council to fill potholes on Brighton Place, claiming the severity of them made it difficult to drive safely down the street.
But they had since criticised the quality of repairs, branding them "utterly shocking" and demanding they return.
Council staff visited Peterculter last week to carry out repair work and fill in two of the largest potholes.
One resident, who didn't want to be named, said: "It looks bad and I'm not even sure how long the work will last.
"It might not seem like that big of a deal, but there's just no point paying for a shoddy temporary repair like this when it will fall apart again soon enough and we'll be back at square one.
"The work looks awful but also the tar might get sticky in warm weather.
"Eventually the repair will fall apart, and more money will be wasted on another quick fix."
Fellow resident Robert Grant added: "It was repaired Wednesday evening. I'd hardly use the word "repairs" to describe that.
"It's a waste of public money, and nothing less.
"The council will have paid for that repair and it'll be out of that hole when the first frost comes along.
"If they spent a little extra and got the job done properly, they wouldn't have to repair it again for years.
"If I was to do my job with the same attitude, I'm pretty sure I wouldn't be in a job for very long."
Last May, the council pledged an extra £500,000 to battling potholes in Aberdeen over the subsequent twelve months.
Council members decided to approve the cash injection, which was then added to the £267,000 pothole-fighting fund it has already received from Cosla, the local government representative organisation.
When questioned over the work on Brighton Place, Aberdeen City Council could not confirm whether the repair work was temporary or meant to last.
A spokesman said: "Pothole repairs were recently carried out on Brighton Place after local residents had highlighted the issue to us."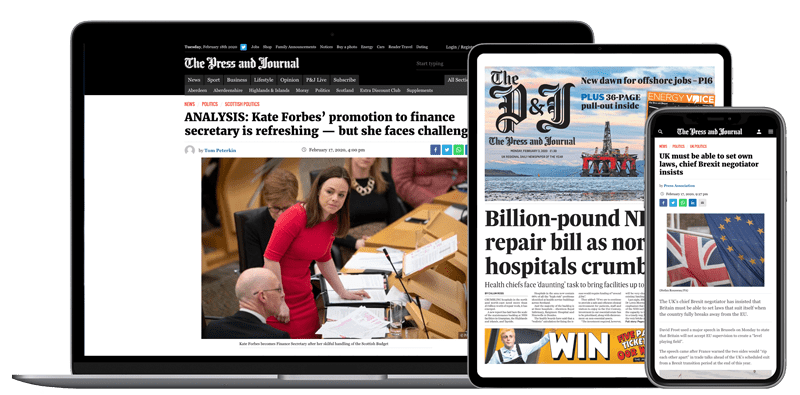 Help support quality local journalism … become a digital subscriber to The Press and Journal
For as little as £5.99 a month you can access all of our content, including Premium articles.
Subscribe