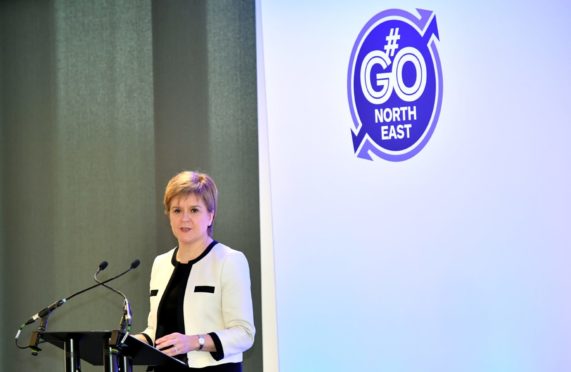 First Minister Nicola Sturgeon has refused to address concerns over the potential of an extra bill worth hundreds of millions of pounds for the AWPR.
The cost of the road to the taxpayer was fixed at £745 million, but contractors Aberdeen Roads Limited have spent more than £1 billion building it.
Last year the two firms within the consortium – Balfour Beatty and Galliford Try – told MSPs they would look to reclaim some of that additional cost from the Scottish Government.
The project was hit by months of delay.
But during a visit to Aberdeen this week, Ms Sturgeon refused to be drawn on the detail – choosing to focus on the benefits of the road, which has been hailed for slashing journey times.
She said: "I'm not going to get into details of that just now.
City centre traffic in Aberdeen has halved in the three months since bypass opened
"These are issues to be taken forward through the normal channels.
"While not underplaying the delays and contractual disputes, they are not unheard of in big, complicated infrastructure projects.
"The AWPR construction was one of the largest projects of its kind anywhere in Europe.
"But I don't think in five, 10, and 20 years' time these will be the things people are talking about."
However, Transport Secretary Michael Matheson was more forthcoming and said it was up to the contractors to prove the additional costs.
Stonehaven businesses 'out the door' with customers from AWPR
"It remains as it has been for some months now," he said.
"Any additional costs have to be substantiated and proven by the contractors.
"The ball is very much in their court and it's down to them to demonstrate that.
"To date, they have been unable to do so."
The government ministers were in Aberdeen to reveal the impact the new road has had on traffic through Aberdeen.
Journey times from Stonehaven to Dyce have halved in its first three months of being open.
But North East Labour MSP Lewis Macdonald yesterday called for more scrutiny of the data.
He said: "I was surprised to read the transport secretary had told reporters that the opening of the AWPR had cut traffic in Aberdeen city centre by 50%, when the first minister's own speech referred only to a reduction in traffic on Anderson Drive.
"I have therefore tabled parliamentary questions to find out if there is any basis for Mr Matheson's reported comments, to allow the Scottish Government to either substantiate or withdraw such claims."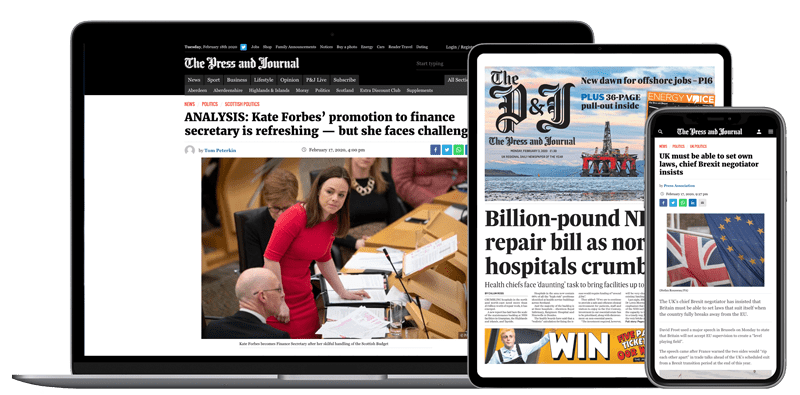 Help support quality local journalism … become a digital subscriber to The Press and Journal
For as little as £5.99 a month you can access all of our content, including Premium articles.
Subscribe