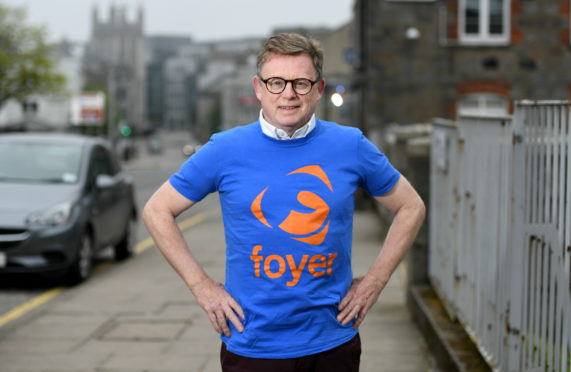 A recently retired charity boss has set off on a 180-mile trek as a parting gift to the organisation.
Ken Milroy stood down as chief executive of Aberdeen Foyer after 22 years last summer.
To mark the occasion, he will be walking 180 miles over the course of 11 days to raise funds for the social enterprise, which works to tackle the problems of youth homelessness and unemployment in the north-east.
Starting at his home in Ballogie, near Aboyne, he will be trudge through some of the most remote parts of Scotland to his sister's house in Lochgilphead.
He is inviting anyone interested to join him on legs of the walk.
Mr Milroy said he was proud to have been part of the Aberdeen Foyer team for so long, adding: "It was an immensely rewarding and fulfilling role, as well as bringing quite a few challenges.
"To mark my departure, I set myself a challenge to walk across Scotland from my home in Ballogie, to visit my sister in Lochgilphead.
"I had originally planned my walk in September last year but I injured myself on a hill walk so it was postponed till 2019.
"I have now set aside time to undertake my challenge from this week.
"I have planned a route that will take me through some of the remotest parts of Scotland, so will involve me camping en route.
"I plan to complete the 180 mile walk over 11 days, walking between 15–18 miles per day.
"For those who might want to join in part of my walk I have a day by day plan and will attempt to keep it updated should I be delayed or indeed cover more ground than planned in any day."
Mr Milroy set off yesterday, with the first leg taking him from Ballogie to Ballater.
The route continues past the River Eidary, through the picturesque Glen Coe, and winds through Portsonachan, with Mr Milroy aiming to arrive in Lochgilihead on May 31.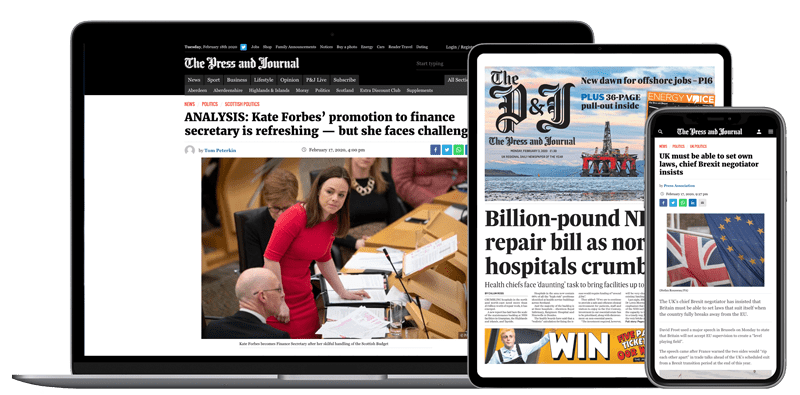 Help support quality local journalism … become a digital subscriber to The Press and Journal
For as little as £5.99 a month you can access all of our content, including Premium articles.
Subscribe