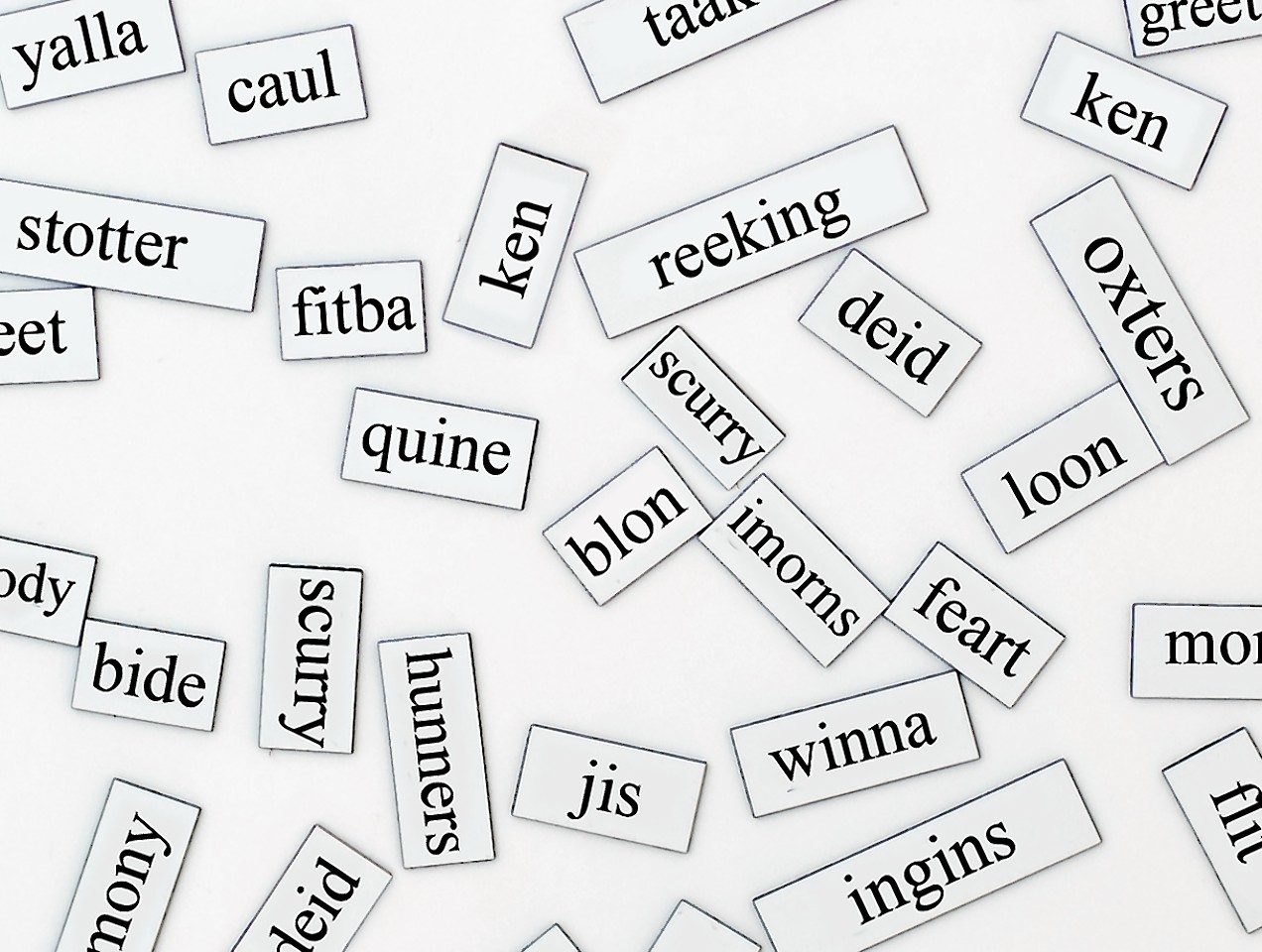 A group of artists will separate the foos yer doos from the foggy bummers as they set out to discover Aberdeen's favourite Doric phrases.
Popular terms in the north-east dialect will be projected on to a huge floor-to-ceiling screen at the Music Hall as part of Look Again 2019.
The annual Gray's School of Art festival celebrates the best contemporary visual art and design from the region and across the world.
Creative agency Design and Code will set up the super-sized interactive project in the entrance hall of the historic city venue.
The public will be able to submit their favourites and vote for them via a website.
The piece, Glisk – named after the Doric word for a passing glance – will take inspiration from the work of the festival's headline artist Morag Myerscough.
Her main piece Love At First Sight will be set at the Mercat Cross in the Castlegate.
Organisers say Glisk will explore traditional uses of Doric as well as how it is used today – in keeping with the festival's 2019 theme of new narratives.
Design and Code creative director Colin Leonard said: "We merge creativity and technology throughout our work, the floor-to-ceiling screen at the Music Hall gives us an opportunity to experiment with this.
"It's also an opportunity to collaborate directly with the public, and display traditional and contemporary uses of our local dialect."
Look Again co-director Hilary Nicoll added: "The Doric dialect is well loved in the north-east. It will be great to see it afresh in this colourful contemporary form."
The festival will take place between June 7-16.