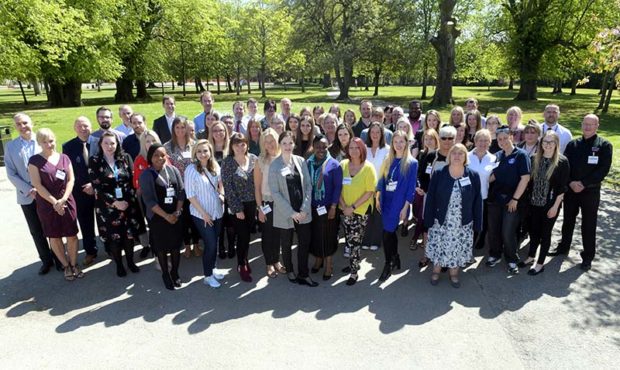 Thirty Grampian businesses were honoured for their efforts to keep their workforces healthy.
The awards were presented by Dr Lynda Lynch, chair of NHS Grampian, at a special event at Hazlehead Park.
The NHS Healthy Working Lives awards programme has been set up for employers to make positive changes within their company aimed at supporting staff's physical and mental health, as well as the wider community and environment.
The programme is run locally by NHS Grampian's Public Health directorate, which also offer organisations a range of additional support including health and safety advice for SMEs and a range of training courses and industry sector-specific information (including agriculture, transport and energy).
Chris Littlejohn, deputy director for NHS Grampian Public Health, explained: "The awards programme helps organisations identify issues and improve health, safety and wellbeing in their organisation in a structured and productive way.
"It also shows that these employers take the health and wellbeing of their employees seriously, which can be attractive to people looking at vacancies within the company."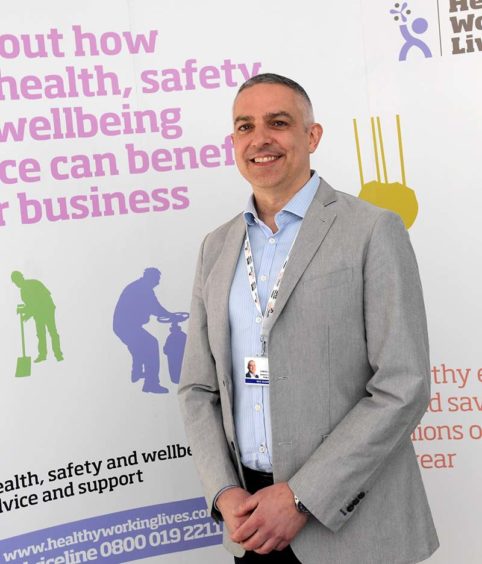 Businesses of any size can join, with support provided at each step to achieve first the bronze, then the silver, and finally the gold awards.
KR Steel was presented with a bronze award at the ceremony.
Director Nicola Fraser said: "My background is social work, but I came on board at KR Steel full time a few years ago. I really wanted to bed in the culture of staff looking after each other, because in the construction industry in particular there are physical and mental challenges and almost a code of silence when it comes to talking about it.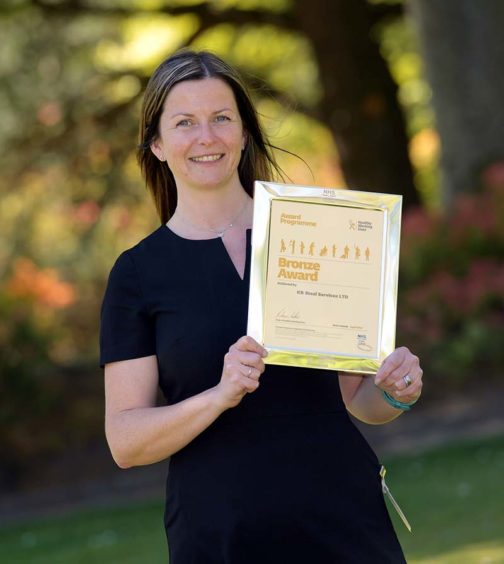 "What we've found with Healthy Working Lives is that it's improved communication – people are talking to each other and we are sending out information to help them – and there's been work on becoming one big team rather than 'them and us'.
"We are also working more with the wider community, which has had a positive effect on confidence and a sense of pride in the work the guys do."
She added: "It's not been big changes, it's been slow but sure, but we are seeing reduced absence and better staff retention.
"What Healthy Working Lives gave us was a timescale to do this work, which meant we had to keep it on the agenda and gave us a framework to work to."
Joanna Caie, Wellbeing at Work Manager at Bon Accord Care (which received a gold award this year), said: "We have around 1000 members of staff working in a range of places and ways throughout Aberdeen.
"In 2015 we noticed that absence levels were high – that's a sector norm but it was something we wanted to try and tackle. That's when we became aware of Healthy Working Lives and we signed up."
When Bon Accord Care first joined Healthy Working Lives, they only looked at gaining a bronze award. However, as the scheme became a part of the company's culture and more people got involved, the resources and activities extended as did the goals.
"I would 100% recommend Healthy Working Lives to other employers – it's reduced absence levels and it's a been a great driver for us, and getting the surveys back has been valuable because it's feedback on how we are doing and ways we can continue to make improvements."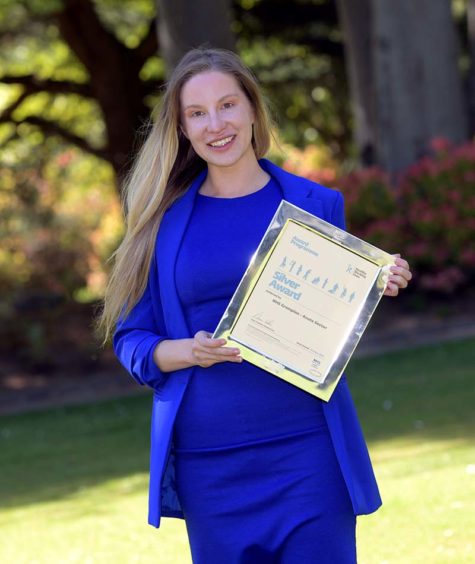 Lyndsey Beckwith, Business Support Manager at NHS Grampian acute care, said: "We have held 'try a new sport' days which can encourage people to take up a hobby they'd previously not thought about doing; healthy eating events, including mocktails to encourage a move away from alcohol; and jogging clubs.
"Healthy Working Lives has been a great way to engage with staff in a way that's relevant to them, but also make the managers more aware of policies allowing them to offer more support when needed.
"We've seen an increase in occupational health referrals and we are often over-subscribed with our sporty events, which shows staff are making use of these resources and finding them helpful."
To find out more about the programme, you can all the free national advice line on 0800 019 2211 or visit the Healthy Working Lives website.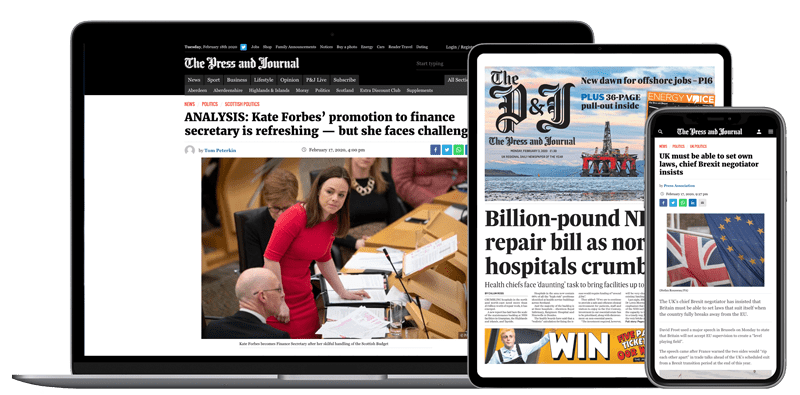 Help support quality local journalism … become a digital subscriber to The Press and Journal
For as little as £5.99 a month you can access all of our content, including Premium articles.
Subscribe