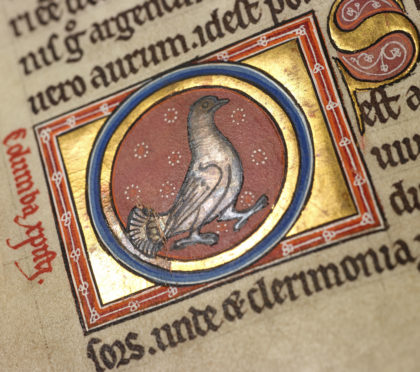 It sounds like a prequel to one of JK Rowling's tales of imagined magical creatures.
But a medieval Aberdeen book, full of intricate paintings and descriptions of both real and fantastical animals, is the centrepiece of a major new exhibition in Los Angeles.
The Aberdeen Bestiary, one of the most beautiful examples of its kind in the world, has left the UK for the first time since it was created more than 800 years ago.
Within the 207 ancient pages are colourful depictions of the beasts of the Medieval world, including lions, doves, bats and basilisks.
Vividly imagined, the Bestiary also provides descriptions of precious stones and minerals, describing a diamond as indestructible "unless it is placed in the hot blood of a goat".
The book was created in England around 1200AD and first documented in the Royal Library at Westminster Palace in 1542AD.
It once belonged to Henry VIII, but has been in the care of Aberdeen University since 1625, when it was bequeathed to the University's Marischal College by Thomas Reid.
He was a former regent of the College and founder of the first public reference library in Scotland.
The stunning work is now part of the Book of Beasts: The Bestiary in the Medieval World exhibition which has launched at the J Paul Getty Museum in Los Angeles.
It is expected to welcome 150,000 visitors before it ends on August 18.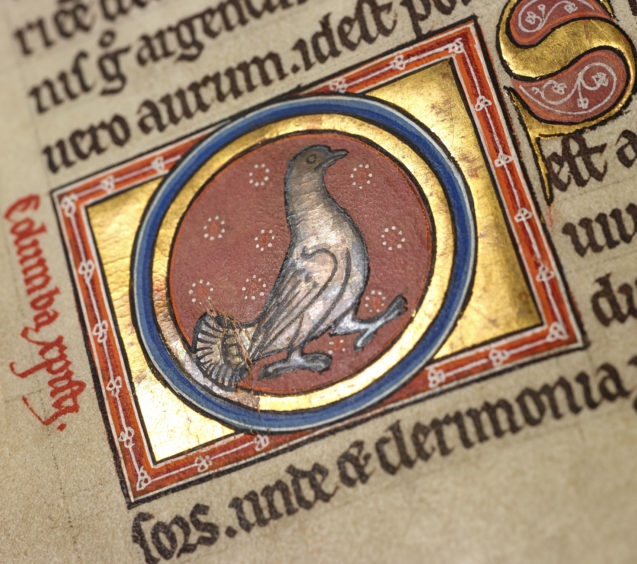 Senior curator of manuscripts at the J. Paul Getty Museum, Beth Morrison said: "The Aberdeen Bestiary is, of course, one of the most famous due to its beauty.
"When I asked Aberdeen for the loan, I received a very warm welcome – they were excited about the breadth and ambition of the exhibition and understood the important role it could play.
"To see it in the context of other bestiaries and related works of art will help us to understand its greater role in the visual arts of the Middle Ages and its artistic legacy."
Bestiaries were used to provide Christian moral messages and were popular in the 12th and 13th centuries.
Few, however, were produced to the high standard of the Aberdeen manuscript which is considered one of the best examples of its type due to its lavish and costly illuminations.
It is rarely displayed to the public due to its fragile nature.
For more information on the book, visit www.abdn.ac.uk/bestiary.