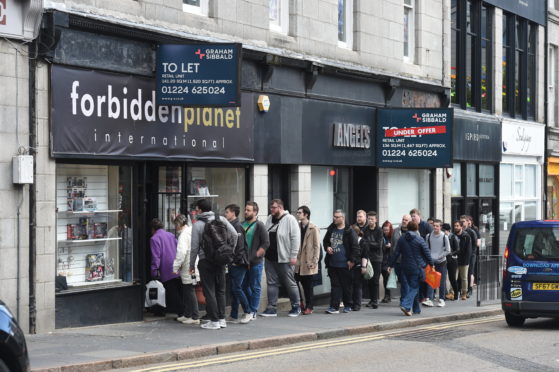 Hundreds of comic book fans cleared shelves and snapped up bargains following the announcement that Aberdeen's Forbidden Planet shop is coming to an end.
The shop informed its customers that stock would be sold off at a 75% reduction before it closes its doors for the final time on Friday, June 7.
Some described the scenes inside the two-storey Schoolhill store as "brutal" as sci-fi aficionados scrambled to take home cheap merchandise.
A long queue formed outside ahead of the 10am opening yesterday – with lines remaining out on the street for the rest of the day as the shop reached capacity.
Staff yesterday declined to comment on the closure, but former employee Richard Macrae spoke fondly of his six years working there.
He said: "It wasn't a store, it was a community and a home.
"Through its doors I found lifelong friends, more laughs than I could count and a window into a world of adventures.
"The tapestry of Aberdeen will be slightly darker without this place, and I shall raise a glass with a heavy heart to its passing."
Jonathan Spink, who worked at the shop until last year, agreed.
He said: "It's been a gathering place for lots of like-minded people for years.
"Its prominent place in the city centre, combined with catering to all facets of nerdy stuff made it popular.
"It was just a melting pot of geek culture. I always got the feeling the store was a community first, then a shop second.
"I heard the sale was brutal, with people picking the store apart, I'm glad I'm not there because it would be hard to watch."
The Aberdeen outlet is one of 16 Forbidden Planet shops across the UK and is part of the Titan Entertainment Group.
It sells a range of merchandise relating to science fiction and comic books, including manga graphic novels, video games and clothing.
Since the shop was officially opened by Antony Head of Buffy the Vampire Slayer fame more than 17 years ago, it has had numerous high-profile visitors.
Robert Englund, who portrayed supernatural monster Freddie Kruger in the Nightmare on Elm Street films, paid a visit in 2003.
Danny Emerson, 27, bought some discounted stock yesterday and said he was "gutted" the shop was closing down.
"I have been coming here for years, at least once a month. The staff were always so friendly and it will be sorely missed", he said.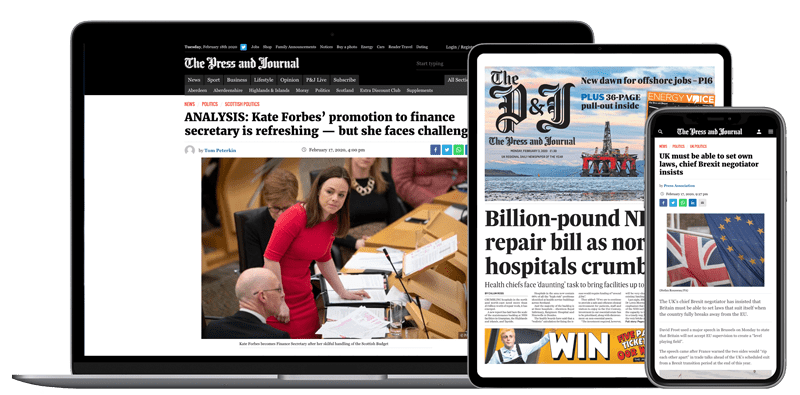 Help support quality local journalism … become a digital subscriber to The Press and Journal
For as little as £5.99 a month you can access all of our content, including Premium articles.
Subscribe