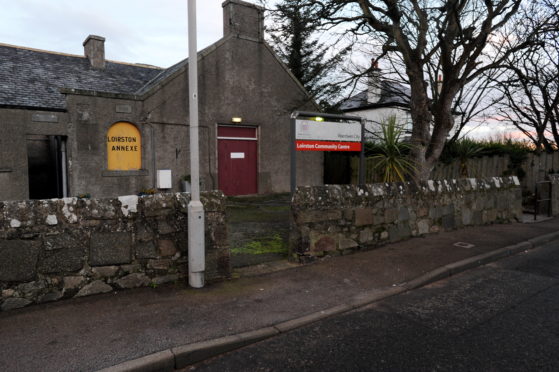 Community leaders have been left horrified after vandals trashed an Aberdeen polling station.
The perpetrators ripped a sign from the wall and deliberately took all but one of the toilets at Loirston Annexe in Cove Bay out of action on Thursday.
Scores of people arrived at the community-run centre throughout the day to cast their votes in the EU election.
But, midway through the day, staff discovered that someone had chucked "handfuls" of paper towels into almost all of the toilets, preventing them from being used.
They also found that the sign for the men's bathroom had been torn off.
Members of the community branded those responsible as "scum" – while others have called their actions a "sad reflection", given the good work regularly carried out by Annexe staff.
Cove and Altens Community Council chairwoman Michele McPartlin said: "The centre is run by volunteers and they work hard using their own time to make our community a better place for everyone.
"These sort of setbacks from those who think it is 'fun' to wantonly vandalise and destroy is just not on. They should be ashamed of themselves."
Ward councillor Stephen Flynn said: "Loirston Annexe is a tremendous community asset and the volunteers who run the centre can't be praised highly enough.
"Such mindless vandalism is therefore so disappointing to see and it is my hope that those involved realise just how pointless and pathetic their actions were."
Last month, police announced they would be carrying out a series of high-visibility patrols in the area following an increase in concerns about anti-social behaviour.
Gardeners in the Nether Loirston Growers Association were left "heartbroken" after vandals targeted their community allotments.
Holes were stabbed in a polytunnel, a workstation was smashed to pieces and "hundreds" of cigarette butts were left scattered among planters.
Elsewhere, windows were smashed at Cove Medical Practice and a number of trees – some of which were planted nearly 40 years ago – were hacked down with a saw.