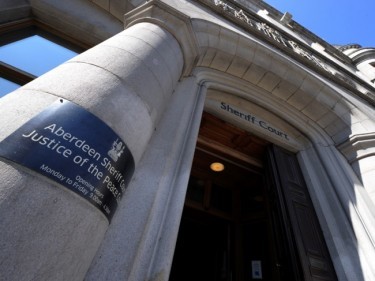 A north-east man blamed his own troubled upbringing as he was sent to jail for 19 months for assaults on women dating back 20 years.
John Frew admitted attacking two women across the city between 1999 and 2004 when he appeared at Aberdeen Sheriff Court yesterday.
The 40-year-old, of Jute Street in Aberdeen, pleaded guilty to punching one woman in the head on November 5, 1999, causing her to fall to the ground.
He admitted another charge of "conducting himself in a disorderly manner" at several properties in the city on November 9, 1999 and causing his partner "fear and distress" by carrying a pen knife "in a way that it was visible to her".
Between April 8 and April 19, 2004, he assaulted a different woman by "repeatedly punching her, kicking her to the head, striking her in the head with an object and further repeatedly kick her on the head to her severe injury".
And between June 1 and June 23 that year, he admitted assaulting the woman by punching her on the head.
Defence agent George Mathers said: "My client is a man who has had problems throughout his life, he began drinking at a very young age and there was violence in his family.
"His father was an alcoholic who assaulted his mother, and the accused himself.
"He was taken into care and at the age of 15, he experienced difficulties while at school in Fife when he was sexually assaulted by a teacher."
He added: "My client began using drugs, and is now on methadone.
"He fully accepts that these are serious charges, even though they are historic that does not detract from that.
"I am not suggesting that what he did was justified but he was also a victim of some assaults during these relationships.
"He is embarrassed about this, but has very little recollection because of the drugs he was taking at the time."
Sheriff McLaughlin said she was "not persuaded" to let Frew remain at liberty and described a custodial sentence as the "only option".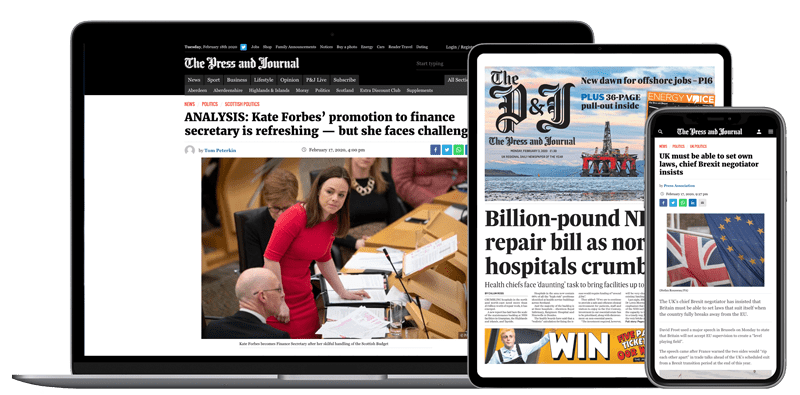 Help support quality local journalism … become a digital subscriber to The Press and Journal
For as little as £5.99 a month you can access all of our content, including Premium articles.
Subscribe