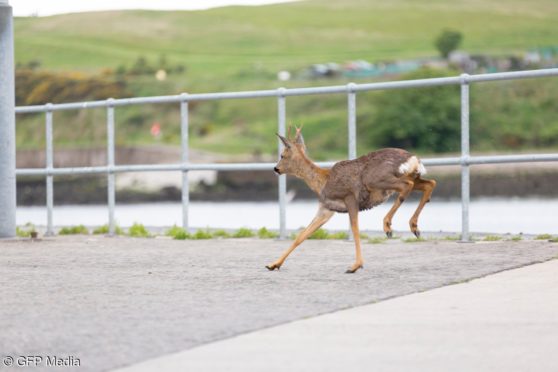 Coastguard and RNLI crews were called to Aberdeen beach after a group of dogs chased a young deer into the sea.
A rescue operation was mounted on Saturday after the animal was spotted struggling in the water.
Coastguard crews were alerted at about 10.30am, and sent towards the Fittie end of the beach.
It later emerged that the frightened deer had been chased into the water by a number of dogs, but eventually managed to "rescue itself" and was observed trotting around the historic part of the city and running about the harbour.
Two inshore lifeboats and a Coastguard rescue team were deployed to the scene along with police officers and representatives from the SSPCA as a crowd gathered along the promenade to watch the drama unfold.
A Coastguard spokeswoman said: "We received reports of a small deer in the water, and that it had been chased into the water by dogs.
"We sent two lifeboats to encourage the deer back towards the shore where SSPCA officers stood waiting.
"Police cleared the beach at this time, then the SSPCA took over and we stood down."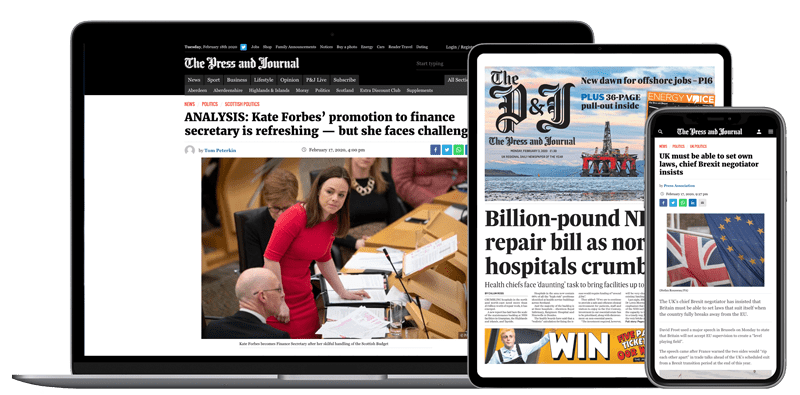 Help support quality local journalism … become a digital subscriber to The Press and Journal
For as little as £5.99 a month you can access all of our content, including Premium articles.
Subscribe