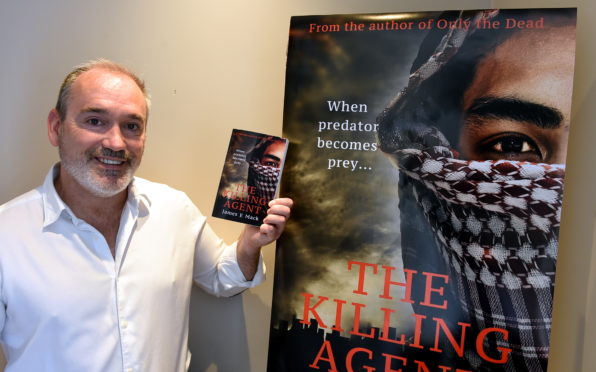 A former special operations commando from Aberdeenshire has published his third thriller novel, inspired by his life in the armed forces.
James Mackenzie's new book, The Killing Agent, explores the themes of military action in foreign countries, and the terrorist risks that operations abroad can pose for people living in the UK.
The 51-year-old, whose pen name is James E Mack, decided to turn his hand from working in counter-terrorism to writing fiction after a lifetime of reading.
Mr Mackenzie's first book Only the Dead was published in 2017, and was followed in 2018 by Fear of the Dark.
The second novel is about a group of evil special forces killers prowling the author's home village of St Cyrus, where he has lived since 2003.
He said: "I was a marine commando through the late 80s and 90s, and was selected for a special operations unit.
"For that part of my career I worked in counter-terrorism, before I went on to become a counter-terrorism advisor for government projects.
"I've always been a very avid reader, and like a lot of people I read a couple of really rubbish books and thought, well, I could do better than that, and decided to put my money where my mouth is – using my life experiences as inspiration."
He added: "This is my third novel, and it really capitalises on my career. It's all about how our actions as a military presence abroad can have repercussions and create terror risks in the UK.
"I seriously sat down and started giving writing a proper go in 2013, but my first novel wasn't published until 2017.
"My previous books have also had strong military themes.
"The first one dealt with a soldier dealing with his trauma, and the second was all about St Cyrus – I unleashed a group of evil, elite trained killers into St Cyrus, which went down well with people living in the village, I think they enjoyed the idea of black-clad assassins roaming their back gardens.
"It's very different to my previous life, but it's substituting one challenge for another.
"I've swapped the physical challenges of being a marine with the mental challenges of putting together plots, making believable characters, and really working hard to give my stories the authenticity they require to work."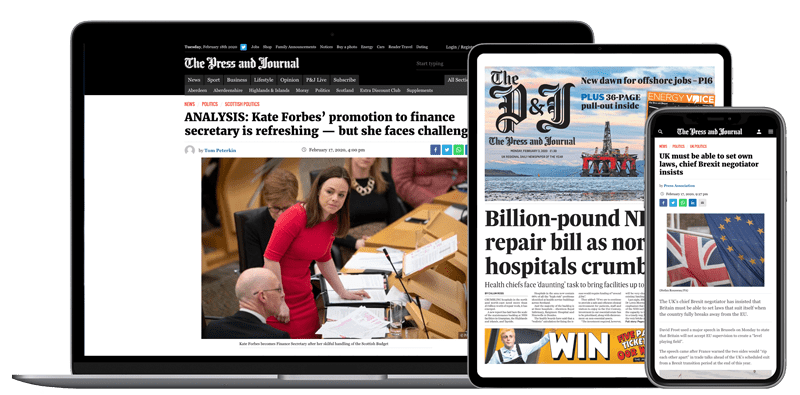 Help support quality local journalism … become a digital subscriber to The Press and Journal
For as little as £5.99 a month you can access all of our content, including Premium articles.
Subscribe