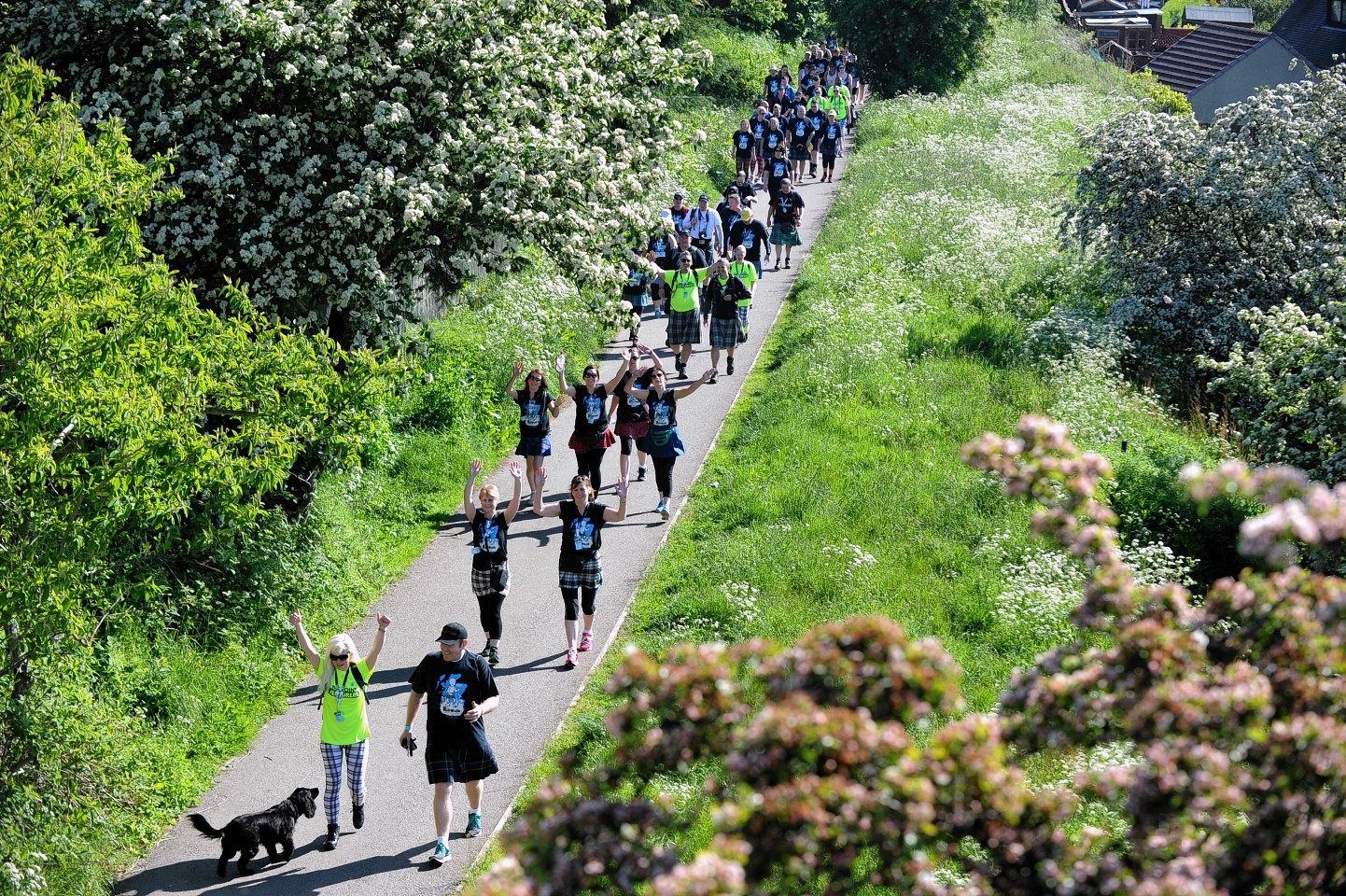 Staff at an Aberdeen company are in training after committing to raise £10,000 for charity.
Employees at The Big Partnership will undertake a raft of gruelling fitness challenge in aid of Befriend a Child.
Money raised over the next year will be used to support disadvantaged children in the north-east.
Teams from Big have already signed up for the 15-mile Kiltwalk challenge on Saturday, the Great Aberdeen Run half marathon in August and the 10k Banchory Beast obstacle course in September.
Employees will boost their fundraising efforts with a quiz night, baking competitions and bag packing at local supermarkets.
The Big Partnership director Zoe Ogilvie said: "In a region as affluent as the north-east, around 8,000 children across Aberdeen city and shire could benefit from the services provided by the charity so we're proud to have Befriend a Child as our official charity partner and to support the important work they do."
In addition to raising money for the charity, staff will also be given the opportunity to donate their time by taking on volunteering roles at events and workshops organised by Befriend a Child.
Befriend a Child's chief executive Sarah Misra said: "The team at Big have expressed such enthusiasm and excitement about our work with children in the local community, and though it's early days we have no doubt that this partnership is going to be a big success."