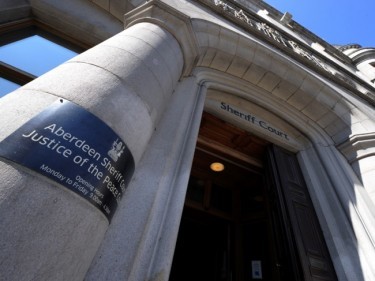 A man who threatened to attack a bar owner and his pregnant partner with a knife has avoided jail.
Aberdeen Sheriff Court heard yesterday that Steve Macdonald was with his partner Abbie Smith, who was then seven months pregnant, as he unloaded beer at The Square in Kintore on February 24.
The couple were approached by Richard Ettles, who grabbed a 3.5in kitchen knife which had been left on a box.
Mr Macdonald and Ms Smith ran inside and locked the door to protect themselves and customers as Ettles shouted he would "gut them" with the knife, and repeatedly stabbed it into the door.
After police were called, the 39-year-old accused "adopted a fighting stance" and bit an officer who tried to arrest him.
At Kittybrewster Police Station, Ettles then told officers he would "shoot and kill them" once his handcuffs were removed.
The accused, whose address was given as Altdubh Place in Blackburn, admitted possessing the knife and a charge of behaving in a threatening manner "by repeatedly striking a door with a knife and threatening violence".
He also admitted assaulting a police officer by biting him and behaving abusively towards police, by shouting and swearing at them and threatening to shoot and kill them.
Defence agent, Chris Maitland, conceded that his client had "behaved very badly" but said he was now "concentrating on trying to deal with his issues".
Sheriff, Ian Wallace, imposed 180 hours of unpaid work and Ettles was ordered to remain in his house between the hours of 7am and 7pm for the next four months.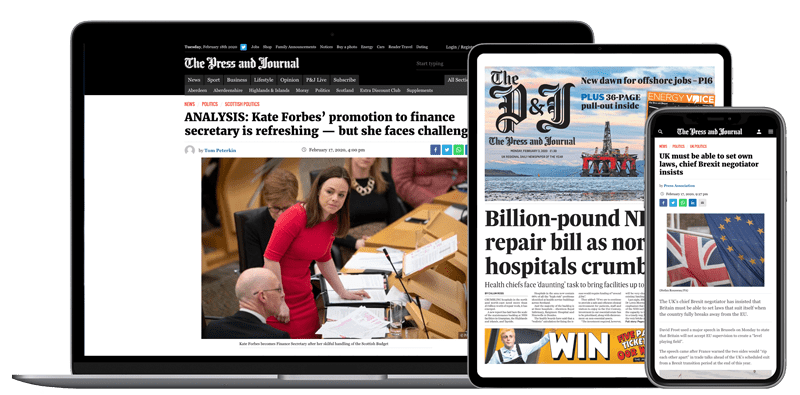 Help support quality local journalism … become a digital subscriber to The Press and Journal
For as little as £5.99 a month you can access all of our content, including Premium articles.
Subscribe