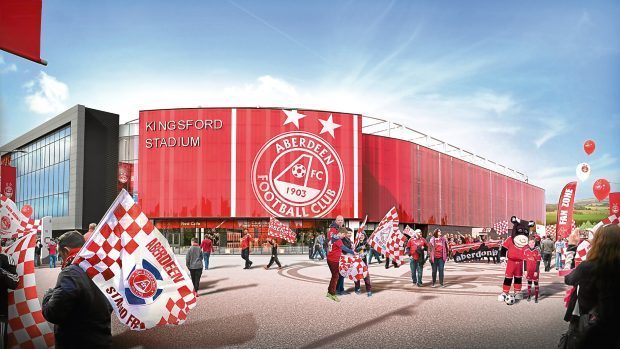 Progress is continuing on Aberdeen FC's new Kingsford stadium, with floodlights being installed at the training facilities.
If the development goes to plan, the Dons will be playing in the £50million stadium within two years.
As well as the 20,000-capacity ground, training facilities which club officials describe as "world class" will be built for players.
The new floodlights are not the ones the players will ultimately entertain fans under, but are to ensure that sessions on the training pitch can continue when it is dark.
The stadium's project director, Raymond Edgar, said: "With the completion of the floodlights, community sports hub and facilities at Kingsford, the project is really coming along.
"This phase is on track for completion by the end of summer.
"The remediation and earth works for phase two are on schedule and due to be completed in July."