Aberdeen church performs unique ceremony by blessing 25-year-old horse
A unique ceremony took place at an Aberdeen church yesterday as a 25-year-old horse named Ollie trotted down the aisle to be blessed.
The event took place at Garthdee Parish Church, which has been earmarked for closure by the Church of Scotland.
Ollie's owner, Lisa Watt, wanted to ensure the elderly animal was blessed there "before it is too late" for he and the building.
The horse was led down the aisle to the hymn O God, Your Creatures Fill the Earth before he was blessed by Reverend Flora Munro.
Ms Watt said she was "very emotional" after the event.
She said: "I'd heard of animal blessings and thought this could help both Ollie's health and the church's future.
"I've had him for 11 years, back then no-one wanted him.
"He is blind in his right eye and has a broken pelvis, so I hope this blessing will help with his health."
Reverend Munro spoke movingly about people's relationships with their pets as she carried out the service.
She said: "Animals bless us every day with a tail-wagging or the twitching of whiskers when we get home, or with a birdsong in the morning or the excited sound of a hamster wheel during the night."
Speaking afterwards, she revealed it was the first time she had been asked to perform such a ceremony.
Rev Munro added: "This is the first time I'd conducted an animal blessing – I thought it was beautiful.
"I'd met Ollie on Friday at his stables in Cults. He trusts Lisa so much and it is lovely to see the affection between them."
The Garthdee church is on the brink of closure as a result of a dwindling congregation numbers and spiralling maintenance costs.
Last year plans were put forward to demolish the building and sell the land for development, with the inclusion of a new church in its place at the existing Ramsay Gardens site.
In November, the congregation voted against plans to merge with Mannofield Church, a 20-minute walk away.
Ms Watt said: "The future is not positive.
"I've been going to this church since I was two years old, my whole family goes, and I don't want to see it go."
Rev Munro added: "We are hoping to keep our doors open – it's a beautiful building.
"We want to continue to stay on behalf of the Garthdee community, that's who all this is for.
"Everyone is invited to attend our services or take part in our wonderful events. We will welcome you with open arms."
To find out more go to garthdeechurch.co.uk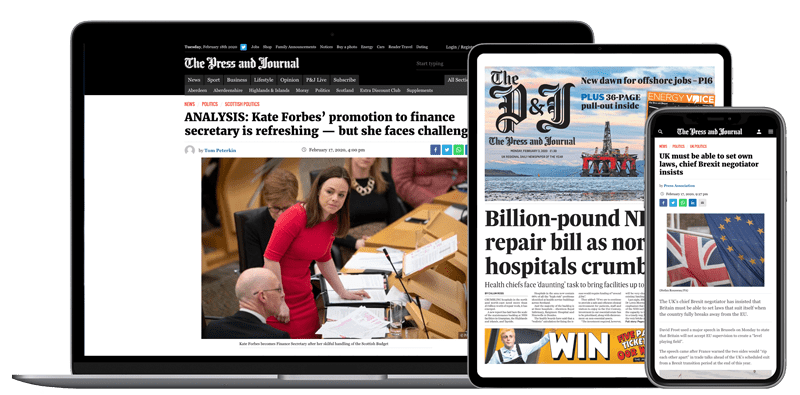 Help support quality local journalism … become a digital subscriber to The Press and Journal
For as little as £5.99 a month you can access all of our content, including Premium articles.
Subscribe