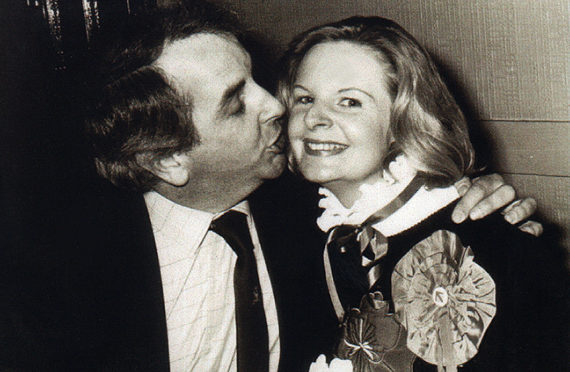 Long-serving Aberdeen councillor Jill Wisely has died at the age of 76 after a battle with cancer.
Mrs Wisely served the city as an elected member for 28 years, gaining a reputation as a local politician who put the city and its people first.
She stepped down in 2012, ahead of local elections, though it sitting on the council was just one part of her service to Aberdeen and the wider region.
Outside of politics, she served as a justice of the peace for 15 years and was a non-executive director of Grampian Health Board from 1986 to 1994.
Colleagues remembered her as a rare breed of politician who had a "real connection" with the public.
That connection helped her double her majority in the Gairn ward of the former Aberdeen District Council election in 1988 – a feat made more impressive by the sheer unpopularity of Prime Minister Margaret Thatcher in Scotland at the time.
Her party colleague, Alan Donnelly, said that 30 years later, Mrs Wisely was still remembered warmly in Ferryhill in his ward, which used to be part of Gairn.
He said: "When I mention her name on the doorstep she's still remembered fondly.
"She was hardworking, dedicated and I think people connected with her.
"She wasn't particularly party political. She was just at the coalface doing her bit for her community.
"Her legacy will live on throughout the city."
Mrs Wisely would later serve Craigton on the former Grampian Regional Council and the wards of Mannofield and Airyhall, Broomhill and Garthdee when Aberdeen City Council was established.
Having campaigned for better youth activities in the city for a decade before its opening, Transition Extreme credits Mrs Wisely for the part she played in their opening near Aberdeen beach in 2007.
CEO Grahame Paterson said: "We are genuinely very sad to hear of Jill's passing.
"Upon meeting her eight years ago, I was immediately struck by how passionate she was about the centre and about the impact sport and activity could have on young people in the city.
"In a lifetime of great public service we know Jill will be remembered for being instrumental in bringing Transition Extreme to life and her great pride in seeing it open."
Mrs Wisely is survived by her husband Dr Ivan Wisely and children Anton, Paul and Tanya.