VIDEO: Aberdeen girl has dream come true after singing with Emeli Sande
Emeli Sande returned to her north-east roots last week in a bid to find street performers as part of a new TV series but in the process made an 11-year-old girl very happy.
Young Aberdeen singer Nicole Dowsilas had her dream come true being given the opportunity to sing with the pop star in Books and Beans cafe on Belmont Street.
Nicole, who recently won two awards at Aplauz Festival  − a Polish music festival for young talents in Peterborough – said it was "the most beautiful day in her life" and she still couldn't believe what happened.
VIDEO: Emeli Sande inspired by Aberdeen buskers as she looks for the next music star
Emeli said on Instagram: "It was so so lovely to meet you and your beautiful family!
"It was so inspiring to see and feel your love for singing! Keep going!
"Congratulations on your new trophy! …."
Speaking to the Press and Journal, Nicole said: "We met her on Belmont Street and all I wanted to do was hug her and say hello but so much more happened than that.
"Next thing I know I'm singing with her and that's when my dreams came true."
Nicole, who has just accepted her place to study at Dyce Academy next year, says Emeli has inspired her to pursue a career in music.
"I've looked at her (Sande's) life and I've looked at her story – this is the person I want to aspire to."
Emeli Sande's Street Symphony is a new television series produced by BBC Scotland where the Alford-raised artist, will hunt for five street performers across the country to join her with the BBC Scottish Symphony Orchestra next month.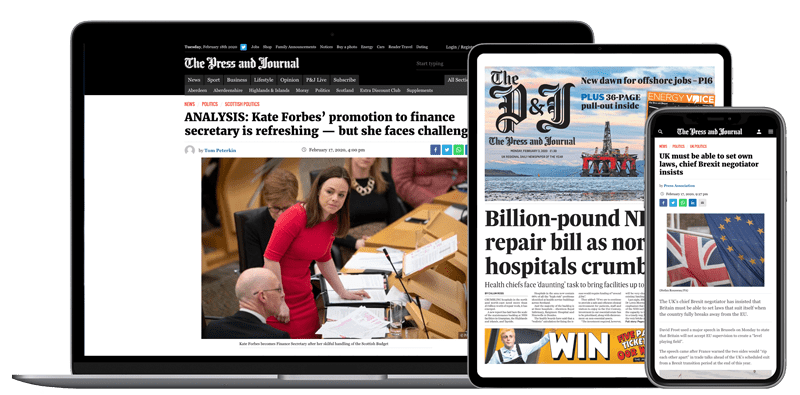 Help support quality local journalism … become a digital subscriber to The Press and Journal
For as little as £5.99 a month you can access all of our content, including Premium articles.
Subscribe