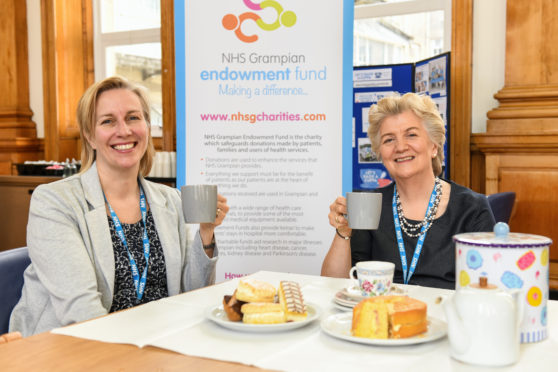 A new campaign has been launched to help NHS Grampian improve healthcare in the region, with the help of the public's generosity.
More than £4 million was spent from the NHS Grampian Endowment Fund last year alone, with many of the donations going to the "small things that make a difference" such as updating the decor in waiting rooms and providing water coolers for visitors and patients.
Now, the Big Tea Party campaign has been launched to encourage people to host coffee mornings to raise funds to help the charity continue its vital work.
The fund's manager Sheena Lonchay said: "This idea was dreamt up to raise awareness of NHS charities, what they do and to help them raise funds.
"In the last year we have spent around £4m and in the previous two years we spent £6m to bring the latest medical technology to Aberdeen Royal Infirmary, fund research into all major diseases and to improve the comfort and environment offered to patients at locations throughout Grampian.
"We are indebted to the generosity of the people who continue to donate, even in these difficult times and we are extremely fortunate that patients, their families and friends acknowledge the care received by making a donation.
"We help with everything from helping to enhance clinical care, to staff training and increasing patient comfort and any extras that might make a difference to their care experience."
Among the significant projects that public donations have paid for in recent years was the dialysis unit at Stonehaven.
The new £1.5m renal facility was finished in 2018 and is part of the Kincardine Community Hospital.
Endowments chairwoman Luan Grugeon added: "The Endowment Fund is a charity that just quietly gets on with improving the lives of people in Grampian and it is vital that people support it.
"It's often unrecognised, the work and the impact the charity has and, since coming into the post, I've been really blown away by the small things that make a difference in people's lives – such as updating waiting rooms in community settings, providing water coolers and so many other things.
"It's really important people support the charity.
"We are all users of the service in one way or another so it's just about giving a little bit back to make people's lives a little bit better."
For more information about organising your own event contact Sheena Lonchay on 01224 556721, or nhsg.charities@nhs.net.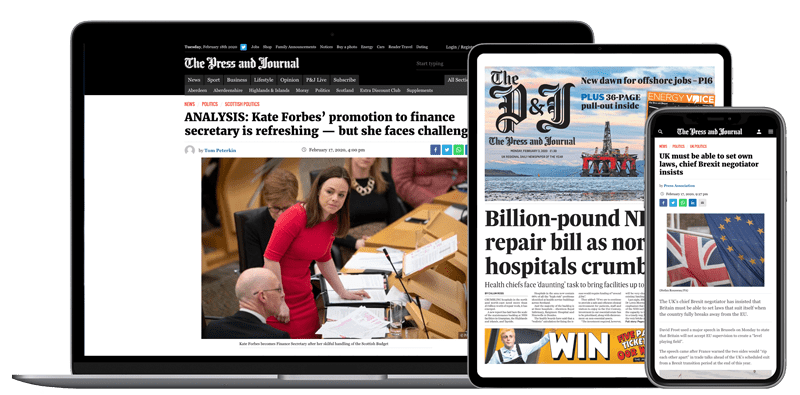 Help support quality local journalism … become a digital subscriber to The Press and Journal
For as little as £5.99 a month you can access all of our content, including Premium articles.
Subscribe