Dangerous driver, 86, given ban after damaging six cars and injuring pedestrian
An 86-year-old woman caused thousands of pounds worth of damage after crashing her car into four parked vehicles on an Aberdeen street.
Sylvia Sutherland, who is known as Sluyter, also injured a pedestrian by pinning him between two cars after her foot "got stuck" on the accelerator pedal of her red Nissan Qashqai on Union Grove.
Aberdeen Sheriff Court yesterday heard that the unfortunate chain of events began when the pensioner caused her car to "lurch forward" while trying to leave her disabled parking space on the street.
In the process, she hit the cars parked both in front of and behind her own – causing a "loud bang" heard by her neighbours.
Sutherland then headed in the direction of Ashley Road, running a red light and crashing into a Volkswagen Golf with a woman and her nine-year-old son inside.
Losing control of her vehicle again, the octogenarian swerved into a car parked on the side of the road.
The force of the collision shunted it backwards, crashing into another car and "pinning" a man who had been waiting to cross the road between them.
After a struggle he managed to pull himself free, and was taken to Aberdeen Royal Infirmary with bruised legs.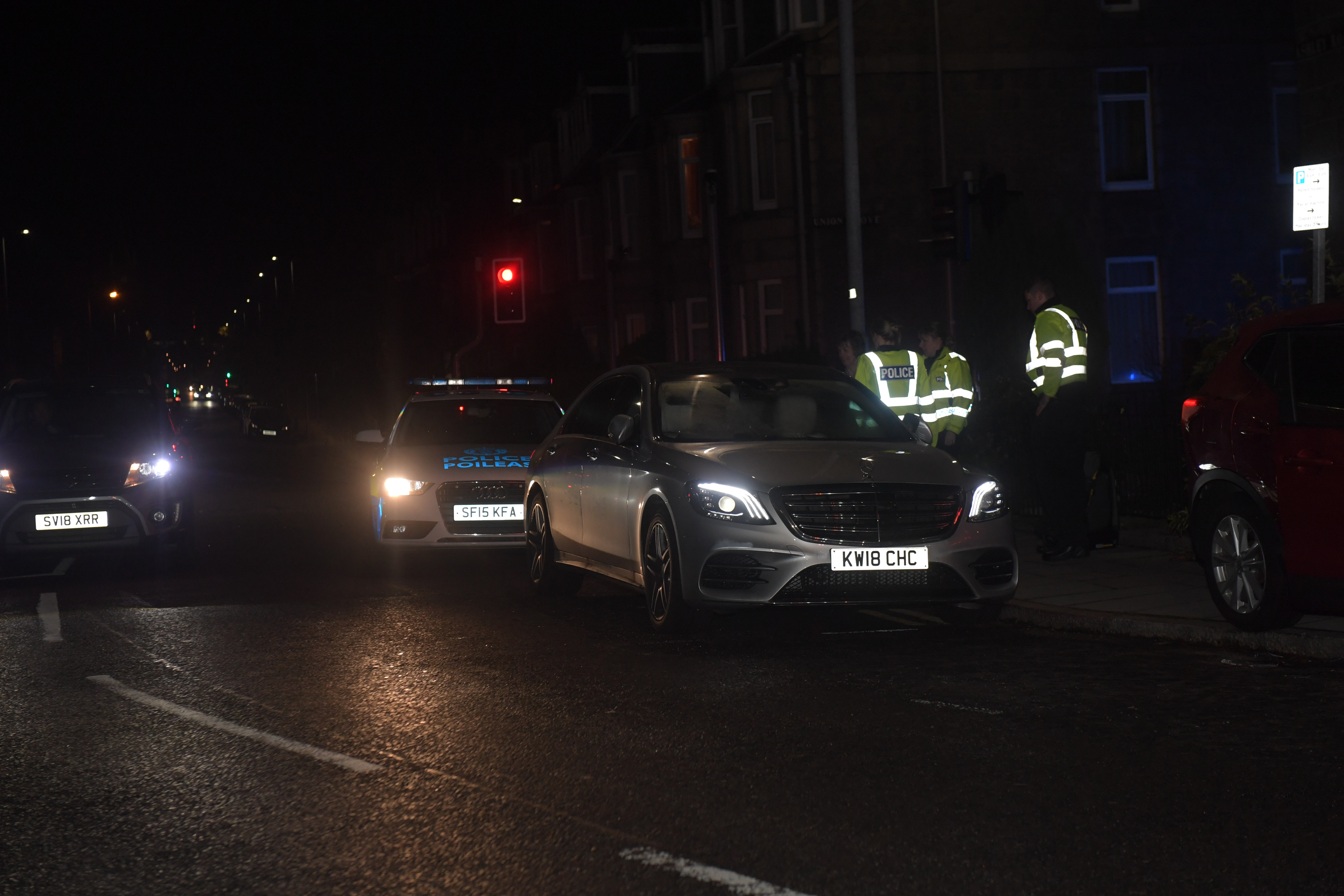 The court heard that traffic was brought to a standstill when police arrived to inspect the trail of destruction on Thursday, November 1.
Sutherland pleaded guilty to dangerous driving via letter to Aberdeen Sheriff Court last month and her case was called again yesterday.
Fiscal depute, Lynne McVicar, said: "The accused was uninjured and said her foot had become stuck on the accelerator.
"She had assorted medical conditions, her legs and ankles were swollen."
Sutherland caused more than £7,000 of damage to other vehicles while writing her own off in the process.
Police closed the road while they investigated what happened and removed the damaged cars, while the fire brigade had to be called to help Sutherland.
More than £7,000 of damage was caused during the incident.Mrs McVicar added: "Every car involved was damaged.
"When the police arrived, the accused was still sitting in the vehicle.
"She was unable to exit as she was sandwiched between other vehicles."
Sheriff Ian Wallace noted that the accused had already surrendered her driving licence but fined her £600 and disqualified her from driving for two years.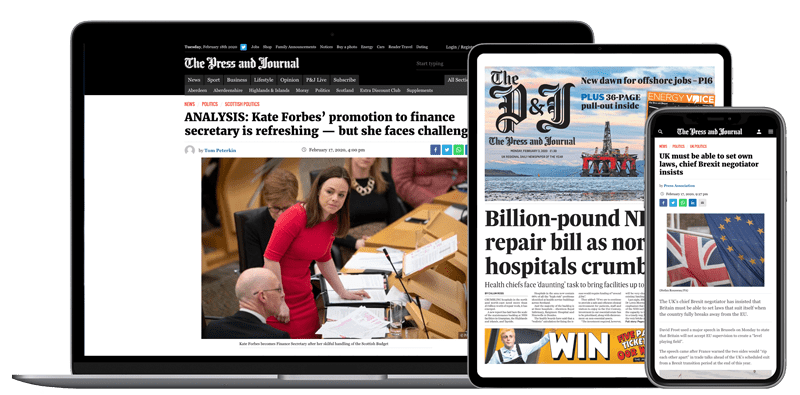 Help support quality local journalism … become a digital subscriber to The Press and Journal
For as little as £5.99 a month you can access all of our content, including Premium articles.
Subscribe