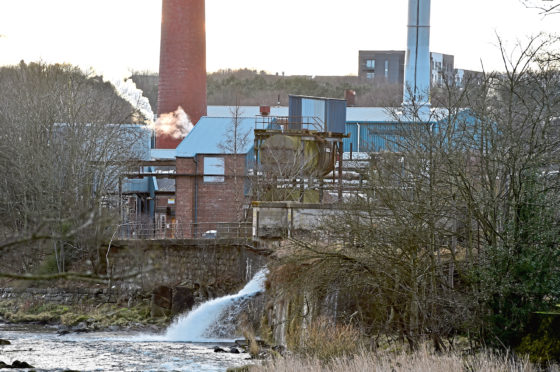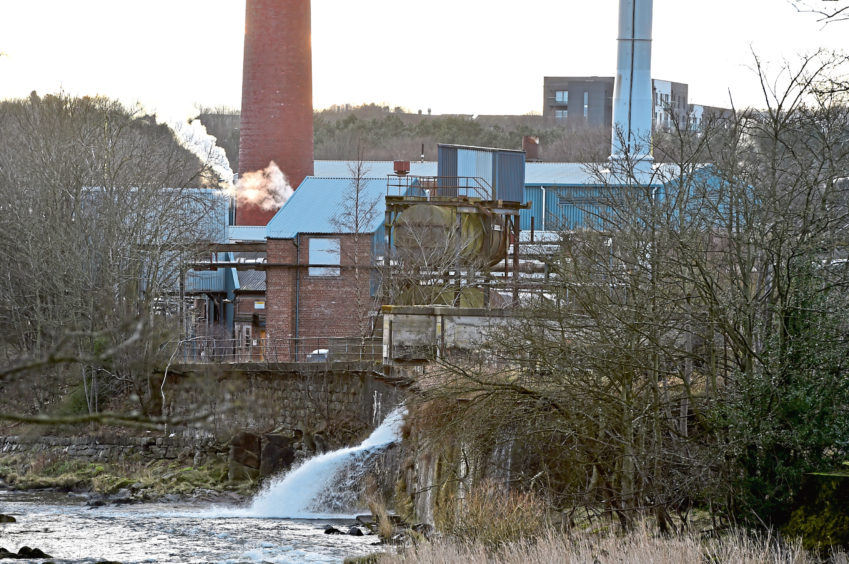 The Scottish Government has pledged to do "everything that can possibly be done" to save an under-threat north-east paper mill.
Almost 500 jobs were plunged into fresh doubt after talks collapsed between Arjowiggins and a preferred bidder for the Stoneywood site.
But, in a last-ditch attempt to save the business, talks have started between the joint administrators and senior management team at the mill in order to try to secure a buyout.
Yesterday Business Minister Jamie Hepburn visited the mill to take part in discussions as the mill bosses attempt to find a way forward.
Meanwhile, Deputy First Minister John Swinney also pledged that ministers would do everything they could to safeguard the site's future.
However he would not be drawn on whether or not the government would bail out the mill out through financial assistance when asked by Aberdeen Donside MSP Mark McDonald.
Mr Swinney said: "This is a profitable site and there is a skilled workforce here. In the government's view it is perfectly possible for a viable business proposition to be brought forward, which is why the business minister was in Aberdeen at Stoneywood this morning for those discussions.
"It is why Scottish Enterprise are deeply engaged in all of these issues and I give Mr McDonald and the chamber the assurance that the government is doing everything we possibly can do with our agencies to make sure that all possible support can be made available.
"We obviously have to operate within the normal rules and in a context with which Mr McDonald will be familiar. But I give him the assurance that absolutely everything that possibly can be done to safeguard the future of the plant will be done.
"It has been a disappointment that the discussions with the preferred bidder have concluded but there are active discussions about a management buy-out and the business minister will be happy to update parliament in due course about the steps that have been taken to resolve this situation and to give certainty to the workforce of the paper mill at Stoneywood."
The future of the mill was thrown into doubt when parent company Sequana went into administration at the start of the year.
A deal was put in place to sell it on, but negotiations failed in January, throwing the future of one of the north-east's last remaining paper mills into doubt.
Around a month later, administrators FRP Advisory said a buyer had been identified and all assets were to be sold as a going concern.
But on Tuesday it was revealed these negotiations had also fallen through.
Unite the union has said it is hopeful that a deal can be put in place to protect the mill from closing.
Shauna Wright, regional industrial officer, said: "The mill has a proud 250 years old history and the news of the buy-out option will be welcomed by the workforce.
"However, there is a lot of hard work ahead to get this offer over the line.
"Throughout this process, Unite will fully support our members and do all we can to ensure that all their terms and conditions, and ultimately their jobs are protected."
Meanwhile a north-east MP has made a fresh offer to step in and help management move forward with a buyout.
Colin Clark, MP for Gordon, has already offered to call on his contacts in the paper mill industry to help Stoneywood bosses secure a deal.
Back in January, he suggested that a group of local operators should be consulted on the future of the site.
They included former Inverurie Paper Mill owner Thomas Tait and former Donside Paper Mill managing director Ian Lakin.
Last night he re-iterated his suggestion after learning the sale had fallen through this week.
"It is disappointing to hear that this deal has fallen through," he said.
"I offered to bring together a team of local, experienced mill operators who have been through this kind of thing before to explore possible solutions.
"That is no slight whatsoever on the current management – in fact, they are a great team.
"But my offer still stands. I have led a management buy-out myself, so I do not underestimate the task, but Stoneywood is a viable business with a dedicated team.
"Whatever process is followed, I sincerely hope that the business and all of the jobs associated with it can be secured for the long-term."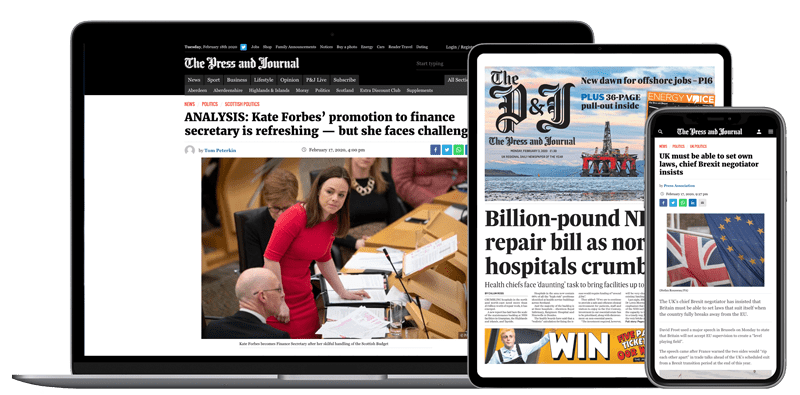 Help support quality local journalism … become a digital subscriber to The Press and Journal
For as little as £5.99 a month you can access all of our content, including Premium articles.
Subscribe