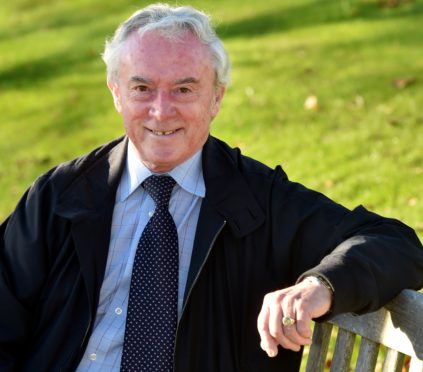 An Aberdeen man who has overseen the growth of a leading charity and brightened the lives of thousands of children has been made an OBE.
Joe Mackie has served as chairman of The Archie Foundation since 2008, helping to make hospital stays better for youngsters in Aberdeen, Inverness and Dundee.
The organisation was first set up in 2000 with the aim of raising money to build Royal Aberdeen Children's Hospital.
Queen's Birthday Honours: Here are the 16 people from the north-east and Moray on the list
With Mr Mackie serving on its fundraising team, the goal was soon met and the Queen visited to formally open the Foresterhill facility in 2004.
The charity took a short break before being "resurrected" in 2008 and Mr Mackie was given the chairman post he still holds today.
"It is really rewarding," he said.
"I always see the kids in getting treatments and just think they shouldn't be here.
"They should be at home or outside playing.
"Children shouldn't be in hospital but the sad reality of life is that they are and, ultimately, it's up to us to make life more comfortable for them and their families."
The Archie Foundation raises money to make hospital wards more child-friendly with toys and equipment, including sensory rooms and specialist monitors.
It also funds staff training and provides accommodation for parents in need, so they can stay close by if one of their children is in hospital.
The charity has expanded rapidly and now helps around 200,000 youngsters, and their families, every year.
It is the official charity of the children's hospitals in Inverness and Dundee and has also expanded to help paediatric surgeons in Uganda.
While Mr Mackie has been awarded an OBE for his work assisting The Archie Foundation, he is also involved with the Gordon Highlanders' Museum, Aberdeen's arts centre and art gallery and the Boys Brigade.
He retired from First Aberdeen in 2015 after working his way up the ranks with the transport company over 52 years.
Despite receiving this recognition for his hard work, Mr Mackie is loath to take the spotlight for himself.
"When I got the letter through the door and read it I really did feel proud of all have done and that it's being recognised," he said.
"But that's not why I do it. I do it because I get to see the outcome of the work and the funds that have been raised."
He added: "I am thankful for all the people who sponsor events and make donations and our part is really just making sure there is good governance of it and it is being spent well.
"And it's really rewarding to see."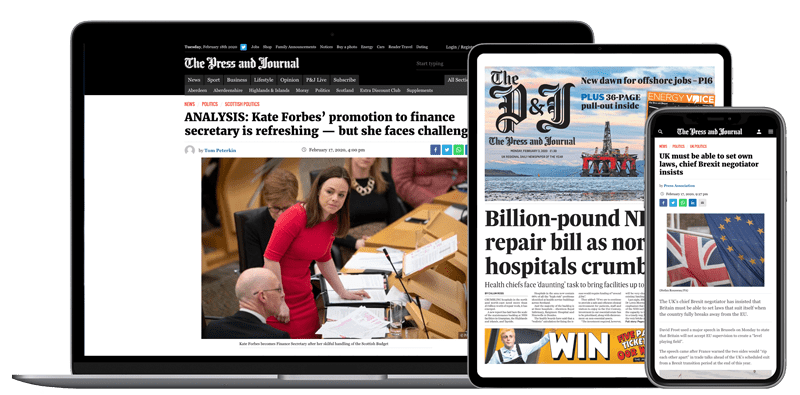 Help support quality local journalism … become a digital subscriber to The Press and Journal
For as little as £5.99 a month you can access all of our content, including Premium articles.
Subscribe