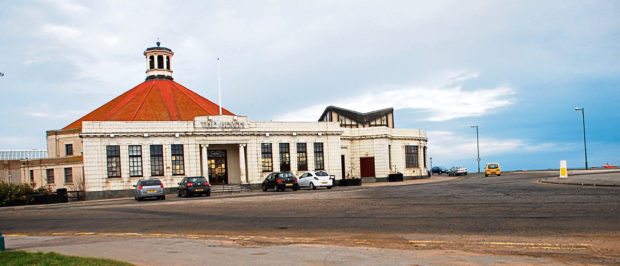 Aberdeen City Council is looking for private operators willing to take over the legendary Beach Ballroom, in what has been described as a "sad day in its illustrious history".
Local authority leaders are considering franchising the seafront venue to make projected savings of £146,000 as the cash-strapped council looked to plug a £41.2 million funding shortfall earlier this year.
It is one of several options on the table to reduce the ballroom's cost to taxpayers.
The architecturally renowned B-listed building is a striking example of art deco style in the Granite City, and was once described as "Scotland's finest ballroom".
Completed in 1926, the building has played host to countless acts through the decades including the Beatles, The Small Faces, Pink Floyd and The Who.
Opposition SNP capital spokesman, Alex Nicoll, last night lamented the money-saving move.
He said: "The Beach Ballroom is an icon of our city.
"The suspended Labour members need to explain to the people of Aberdeen why they are outsourcing the Beach Ballroom, breaking a clear promise from Jenny Laing that such things would not happen on their watch."
While it was encouraging that the invitation sent out to the private sector to express interest in taking it over said staff would be protected through transfer to a new employer, he said, "there is no guarantee in place and that isn't good enough".
Mrs Laing previously said that a new contract would ensure the Beach Ballroom could continue for decades.
She said:  "I can confirm that the Beach Ballroom will remain within 
the city council's ownership, however, as the facility currently runs at a loss we are looking to see if the private sector can run the Beach Ballroom more cost effectively.
"As always, we will protect our employees."
In a formal document published on the Public Contracts Scotland website, the council says the option would "intend changing the financial model for the Beach Ballroom to ensure the long-term viability of the business".
It adds: "The option under consideration is for Aberdeen City Council to let a concession contract to appoint an operator to provide Beach Ballroom services.
"It is a key element that the operator would have sufficient capability and capacity to improve the scope and capacity for new business initiatives, and promote the Ballroom as a key cultural asset of Aberdeen."