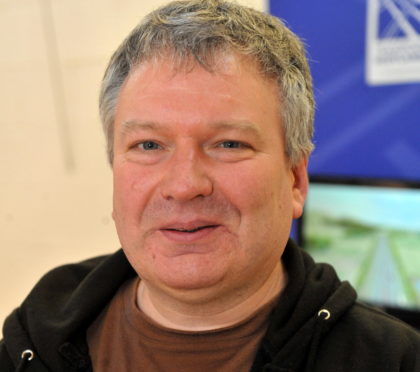 Scotrail marked the final day of National Volunteer Week by hosting its first annual community awards.
The ceremony was held at the Grand Central Hotel in Glasgow, with awards handed out to celebrate hard-working volunteers across Scotland's railway network, recognising their contribution to the wider local community and railway.
Winning the Community Volunteer of the Year award was Roy Brown, a member of the Highland Mainline Community Rail Partnership.
His volunteer work at Carrbridge railway station involves raising awareness of life-saving CRP skills and sharing information on social media sites including Facebook and Twitter.
He ensures that information provided is accurate and is "a real champion for community rail".
James Ledgerwood, Scotrail's head of economic and community development, said: "We're proud to mark National Volunteer Week by hosting our first annual Scotrail in the Community Awards.
"I'd like to congratulate our winners and thank all our volunteers for their hard work and contribution, not just to Scotland's railway, but to the wider local community.
"Supporting our local communities and their projects is incredibly important, and these awards have been a great opportunity for us to showcase the fantastic work of our many volunteers across Scotland's railway."