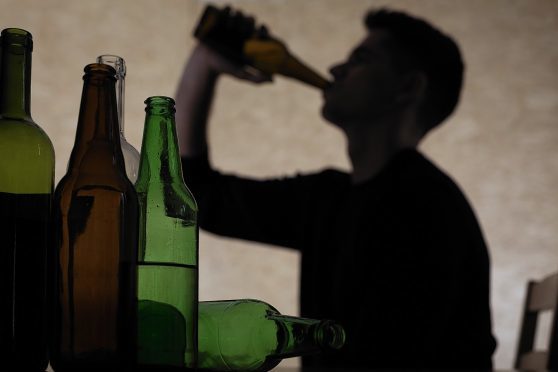 Almost 4,000 people have died as a direct result of drinking across the north of Scotland over the past four decades.
Health campaigners and medical professionals believe that is only the tip of the iceberg as many thousands more will have had poor health complicated by alcohol misuse.
And that has led a senior public health consultant to urge the public to think of alcohol as a chemical instead of an "everyday commodity".
Dr Tara Shivaji, consultant at NHS Grampian, has warned against the potential health risks posed by drinking alcohol.
She and others also believe the availability and cheapness of alcohol – albeit with minimum pricing in place – continue to take their toll on Scotland's health.
Across Aberdeen, Aberdeenshire, Moray, the Highlands and Islands, there have been 3,951 alcohol-specific deaths between 1979 and 2017, according to the National Records of Scotland.
The vast majority of the deaths have taken place since around the time of the new millennium – which is believed to correlate with the increased availability and affordability of drink.
The Highlands have been worst-hit by the plague of alcohol-specific deaths, with 1,478 recorded during the period.
In Aberdeen, there were 1,048 deaths; in Aberdeenshire, 585; in Moray, 478 and a further 10 in Shetland.
Although there have been relatively few in Shetland, the number of deaths caused by alcohol consumption is much higher in Scotland's other island communities.
During the recording period, there were 131 deaths in Orkney and 221 in the Western Isles.
Dr Shivaji said that while the number of deaths already appeared worryingly high, the figures could just be the "canary in the coalmine" for precisely how many deaths have alcohol as at least a partial cause.
She said: "Alcohol has become an everyday commodity but it is a chemical and as such can interact with different organs and different parts of the body and therefore can increase the potential risk of disease.
"That includes things like cancer, high blood pressure, strokes. If you drink above a certain amount, then your risk of experiencing and dying from these conditions is increased."
Dr Shivaji added: "Because alcohol can contribute to diseases that a lot of different things can impact upon, such as obesity or smoking, it can be really difficult to say how many people died as a result of alcohol consumption.
"We can only speak with some degree of certainty for those cases that would not have occurred without alcohol being present – such as alcohol-related liver disease and other very specific illnesses.
"These very specific cases can serve as the canary in the coalmine for us. They can give some indications, but the wider problem is more difficult to measure."
She added: "Now, compared to 1979, it is a lot cheaper to buy alcohol. It's a lot easier because you can get it at the supermarket and your choice is just immense.
"We don't want to scaremonger, but it it's important that people understand that when you lose track of how much you are drinking then there are consequences."
Fraser Hoggan, the CEO of charity Alcohol and Drugs Action (ADA), which supports those with drug and alcohol problems across the north-east, said the sooner a problem with alcohol can be identified the better.
He said: "The key difference with modern drinking compared to 40 years ago is affordability and availability.
"It's become really ingrained in our culture. You can hardly go to anything now where alcohol is off-limits.
"If you think about sporting events – football excluded of course – alcohol is available if you want it.
"The same can be said for the cinema and going out for a meal, while lots of cafes sell alcohol now too .
"Supermarkets,however, have been one of the biggest changes.
"Over the past 10-15 years, the proportion of alcohol sales that were on-trade in pubs and restaurants has dwindled because supermarkets are getting a bigger and bigger share of the market.
"Buying your alcohol in supermarkets is very cheap, compared to the price per unit you would be getting in the pub."
Mr Hoggan added: "Drug deaths tend to grab the headlines and deaths caused by alcohol really tend to be swept under the rug, partly I believe because people don't see drinking as something that can create a risk.
"All of these deaths are preventable and, if you get in early enough, you can intervene with people who are starting to realise they're drinking too much.
"People don't just wake up with an alcohol dependence overnight.
"It happens over a long period of time through sustained and repeated behaviours.
"Over time, the body becomes more and more tolerant and the body becomes dependant on that substance.
"For us, it's all about getting in earlier and if we can get people to self-identify that they may have an issue at an earlier stage, then it's easier to address the issue."