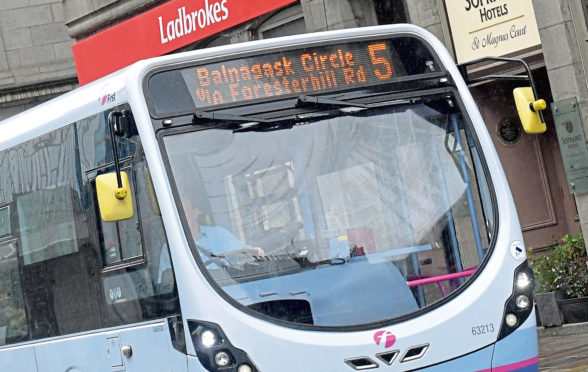 Leading Aberdeen councillors have met with city bus bosses as the ruling administration looks to set up a publicly owned service.
Talks between members of the Aberdeen Labour group and First Bus were held after First announced they were looking at a major restructuring of the company.
In their manifesto ahead of local elections in 2017, Aberdeen Labour pledged to reintroduce a council owned and operated service, like the previous Grampian Buses, to the city.
Under the plans they would look to take over the fleet and the firm's existing King Street depot.
They want to run a council-operated service similar to Edinburgh's Lothian Buses, claiming it will be cheaper for commuters and more efficient than the current private operation.
Proposed Scottish Government legislation would allow councils more flexibility to run services, though the Aberdeen Labour group have previously raised fears it does not go far enough.
Last month, First Bus announced a major restructuring of the company, raising concerns for the future of its UK operation.
As the Aberdeen-based transport giant announced its results for the year, it also outlined a proposed "separation" of the UK bus business and the sale of the company's iconic Greyhound coach arm in North America.
Aberdeen Labour councillor and council transport spokeswoman, Sandra Macdonald, said: "Following discussions with First Bus it has become clear that First Group are actively looking at the feasibility of dividing their business into saleable chunks.
"That means First Aberdeen could be sold to the council which would then run a municipal bus service.
"Aberdeen requires high quality, affordable and reliable public transport to stimulate economic growth and allow people across the city to prosper."
She added that it was "imperative" that an amendment to allow greater council control of services was backed when the bill comes to parliament.
The councillor added: "It is therefore imperative the Scottish Government and the Scottish Parliament support the amendment being put forward by Colin Smyth MSP.
"It will provide Aberdeen and other councils with the powers to run municipal public transport for the economic, environmental and social benefit of local residents and businesses."
A FirstGroup spokesman said: "Last month, we announced that we will be pursuing strategic options to separate First Bus from FirstGroup.
"This could be via a sale – either as a whole or in part – or by other means as a demerger or partnership.
"As this process unfolds, we will continue to operate our services as usual, working closely with our local authority partners and demonstrating our commitment to our customers through the service we offer them.
He added: "We believe it is the right time to pursue structural alternatives so the business can continue to provide excellent service, ensure the best possible future for our staff and continue to meet stakeholders' requirements."
The Scottish Government was contacted for comment.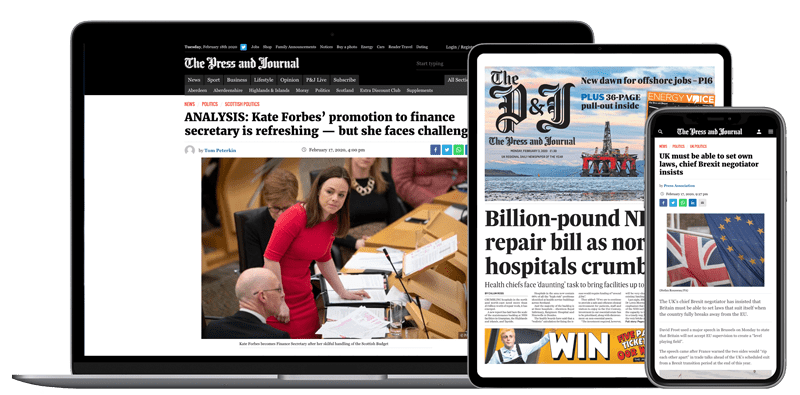 Help support quality local journalism … become a digital subscriber to The Press and Journal
For as little as £5.99 a month you can access all of our content, including Premium articles.
Subscribe