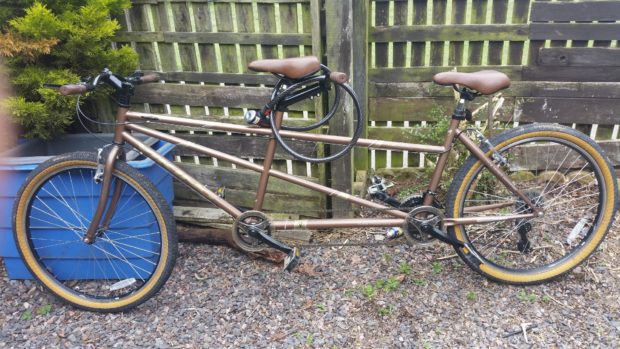 Police are searching for a thief who stole a tandem bicycle from an Aberdeen home.
Officers say it was taken from the property on Langdykes Drive in Cove between 6pm on Monday, May 29 and 1opm on Saturday, June 1.
Anyone with information is asked to contact 101 quoting reference CF0138680619.