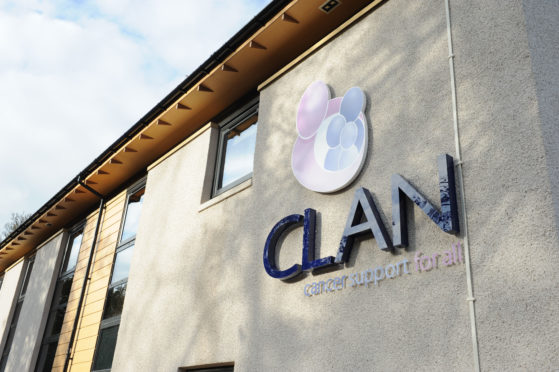 A north-east charity has been granted nearly £300,000 to continue work to support people affected by cancer.
Clan Cancer Support was given The National Lottery funding to put towards its children and families service.
The charity, based in Aberdeen's Westburn Road, provides a wide range of support for children, teenagers and families experiencing loss, isolation and loneliness.
Tina O'Boyle, who runs the service, said: "A cancer diagnosis is a very challenging time for an adult, but for children and young people it can have a profound effect.
"Through our confidential service, our team of support workers are skilled in listening and allowing children and young people to explore their feelings.
"We offer a safe and secure environment, and the space for the youngsters to come to terms with what they are dealing with in their family.
"It can be an incredibly lonely time for a child, and we aim to reduce that isolation. The people who come to Clan's specialist service include children who have been diagnosed with cancer, and those who are affected by their parents, grandparents or friends' diagnoses."
Chairwoman of The National Lottery Community Fund Scotland Maureen McGinn said: "The £293,973 will make a big difference where it is needed most, and I wish Clan every success as it goes on to develop and expand its project for the benefit of their local community."
Clan chief executive Dr Colette Backwell added: "This grant is very important to the north-east of Scotland as it will enable our team to continue to support children and families at potentially some of the most challenging times of their lives."