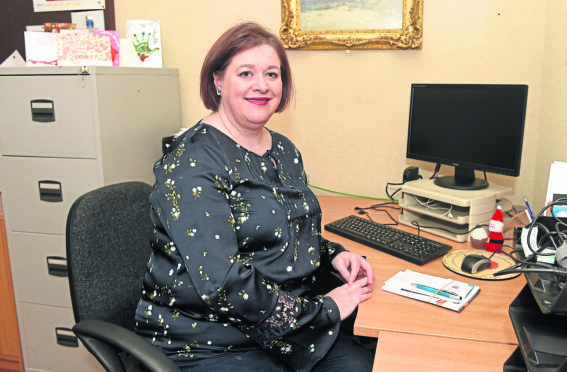 Health and social care chiefs are to review how Aberdeen's services for adults with learning disabilities are offered after a multi-million-pound overspend.
A storm of increasing demand due to more people with severe conditions living into adulthood, a generally aging population and more complex care are some of the factors behind the city's £2.6 million overspent for the last financial year.
The increased pressure has also lead to more staff in the service taking time off with stress and psychological conditions.
A paper to yesterday's integrated joint board (IJB) meeting of Aberdeen Health and Social Care Partnership (AHSCP) said that it can cost between £100,000 to £250,000 to treat just one person with learning disabilities.
Now a panel of experts will be appointed from the Health Trust Europe, which has worked with other IJBs across the country, to review the service to look at what changes can be made and draw up a plan for improvements  over 12 weeks.
A budget of £91,575 has been set for their intervention.
Work is already under way in integrating health and social care teams to better manage these conditions.
A report to yesterday's meeting read: "There are significant pressures on the learning disability service due to increasing service demand and requirements for complex/ intensive care packages.
"More young people with complex physical and chronic health needs are surviving into adulthood and this is increasing the number of transitional cases, which causes a recurring additional cost pressure each year.
"At the opposite end of the age spectrum, the number of people with learning difficulties living into older age is increasing, which means we are providing more complex and expensive services to clients.
"The staff are working long hours and frequently need to reschedule their workloads due to emergency situations or urgent service requirements for clients.
"This increase in demand as also impacted on the budget realisation, with an overspend on £2.6 million in financial year 2018/19.
"This is due to increasing complexity of packages, out of area placements where we cannot provide the appropriate services or accommodation and increasing numbers of referrals."
IJB chairwoman Sarah Duncan said: "We need to look at ways of making this service more sustainable and affordable for the future."