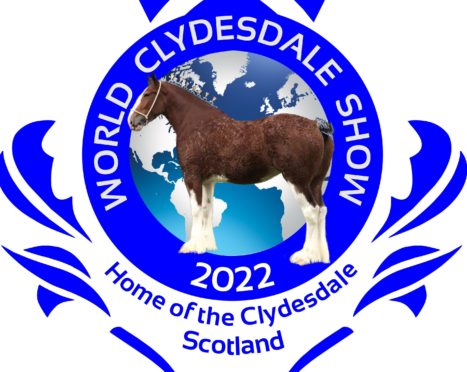 The first World Clydesdale Show in the UK will be held at the brand new event complex, P&J Live.
The show will take place across four days from October 20 to 23, 2022. Historically the World Clydesdale Show has been held in North America, however this time the show will be brought to Scotland – home of the Clydesdale Horse.
Ailsa Clark, chairwoman of World Clydesdale Show 2022, said: "We are thrilled that the World Clydesdale Show 2022, will be held at this prestigious venue. The arena and exhibition space provides the opportunity to showcase these amazing horses. The committee is looking forward to working with P&J Live over the coming years to build this great event."
Attracting international visitors, the World Clydesdale Show 2022 will promote Clydesdale breeding in the UK, and further raise the profile of both the show and the society through national and international coverage, and encouraging new audiences to learn more about the Clydesdale Breed.
Ian Roy, Secretary of the Clydesdale Horse Society added: "The Clydesdale Horse Society is delighted to support the team which has been set up to organise and run the 2022 World Clydesdale Show.
"The Clydesdale Horse Society is keen and committed to giving the organising team committee every encouragement and every support possible, particularly with marketing and promotion, as they go about their business of bringing this prestigious Clydesdale Show back to the home of Clydesdales here in Scotland in 2022 – and we wish them every success in their efforts to do this."
There will be a number of youth classes to ensure that opportunities exist to bring the younger members of the community together with the experienced members to encourage the exchange of knowledge and experience.
Claire-Lena Miller-Davis, exhibitions sales manager at P&J Live, said: "We are so pleased to bring the World Clydesdale Show to P&J Live and attract different events to the north-east, and showcase the potential of our venue.
"With 48,000 sqm of flexible event space at P&J Live, it is a great opportunity for both ourselves and Clydesdale World Show Scotland Limited to bring the event to the UK for the first time. The event will attract many visitors from around the world which is fantastic for the city's tourism industry."
Full information on tickets for the event will follow.