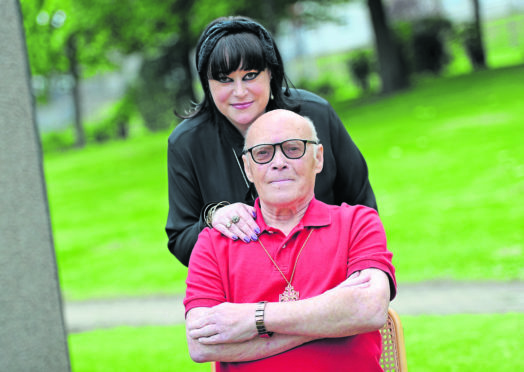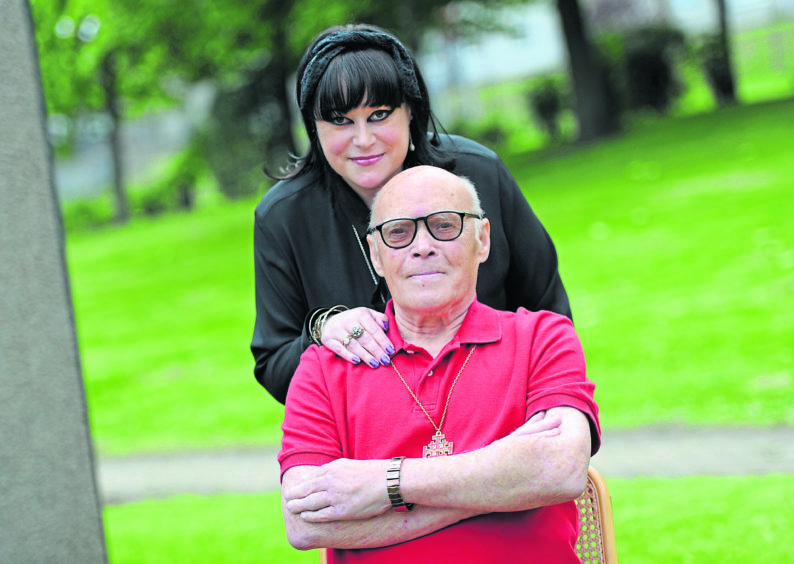 Unpaid carers in the north-east are increasingly struggling with isolation and loneliness and risk spending weeks indoors without speaking to anyone other than those they care for.
New research paints a bleak picture of what caring for a loved one involves for Scotland's estimated 747,000 unpaid carers.
They are seven times more likely to be lonely than people who are not responsible for looking after a loved one living with an illness, disability or a mental health condition, a survey by Carers UK has found.
The research was released to coincide with Carers Week, which finished on Sunday and aimed to raise awareness of the "plight" unpaid carers face.
This #CarersWeek, we'd like to pay tribute to the amazing people, up and down the country, who care for someone affected by dementia.

Your passion, kindness, and dedication is incredible – and we hope you always know that. Thank you for everything you do to make a difference ❤️

— Alzheimer's Society (@alzheimerssoc) June 10, 2019
In Aberdeen, 85-year-old George Macgregor diligently cares for his wife, Margaret, even when it negatively impacts his own health.
The pair were married in 1959, but over the last five years Margaret has been affected by Alzheimer's.
"She isn't the same person I married – that Margaret is not there any more," Mr Macgregor said sadly.
"But I still will always care for her. I couldn't not.
"I attend to her 24/7, as well as doing all the cleaning and cooking for both of us.
"It's important to be there. Alzheimer's is a horrible disease and it takes a lot of understanding and patience."
About three years ago Mr Macgregor caught pneumonia and was so focussed on caring for Margaret that he put himself at serious risk.
He said: "I didn't realise I was ill. It was only when my daughter visited that she made me book a doctor's appointment.
"I was in a very low frame of mind back then. As a carer to Margaret I had forgotten how to look after myself."
Mr Macgregor has since become involved with VSA, an Aberdeen-based charity that supports vulnerable people across the city and Aberdeenshire.
They take Mrs Macgregor twice a week for respite care, leaving Mr Macgregor time to look after himself – an opportunity he has described as a "godsend."
He said: "They give me car and they give me respite – even if it's just to go do the shopping or catch up on laundry.
"Organisations like VSA deserve more funding, they really do.
"I don't know what state I – and subsequently Margaret – would be in without them."
Thank you to everyone who came along to our Carers lunch and learn today as part of #CarersWeek2019. We're looking forward to tomorrows event at Easter Anguston Farm.
To find out more about VSA's Carers Service, please visit: https://t.co/dvDjF6yLbl#carers #carersaberdeen pic.twitter.com/xMEVSuPkSf

— VSA (@supportVSA) June 11, 2019
In Aberdeen alone, VSA has 2,000 registered carers on its database – but fear the real number could be as many as 37,874.
Care service manager at VSA Jackie Campbell said: "The challenge is that many people don't necessarily identify as a carer.
"A lot of what we are doing is raising awareness in the community to highlight the help on offer.
"The work of carers goes unnoticed and problems created, such as social isolation and problems with loneliness and poor mental health, can snowball.
"They put the wellbeing of the one they're looking after first, which can then be detrimental to their own physical and mental health."
Helen Walker, chief executive of Carers UK, added: "Many unpaid carers struggle alone without support.
"If we are to combat the loneliness epidemic facing them it is imperative that everyone – Government, employers, health and care professionals, schools and universities, and each of us individually – plays a role putting carers in touch with practical and financial help."
'There is a lot of loneliness and isolation that comes with the job'
Unpaid carer Faith Robertson-Roy looks after her father, who has dementia, diabetes and a cancer diagnosis.
She said: "He became ill when I was at school and I've cared for him since then.
"There is a lot of isolation and loneliness that comes with the job. I completely agree with that.
"You naturally put the needs of your loved one ahead of you and forget to take proper care for yourself."
Ms Robertson-Hoy also has fibromyalgia – which causes widespread pain in her body at unspecified times.
She said: "It's great to have so many events available for unpaid carers, but sometimes people simply don't have the time for them.
"Perhaps if GPs were made aware, and sent letters out asking for check up appointments, then that would help improve the mental health of unpaid carers.
"The help available just now is simply not good enough and more needs to be done, especially as unpaid carers are saving the NHS so much money."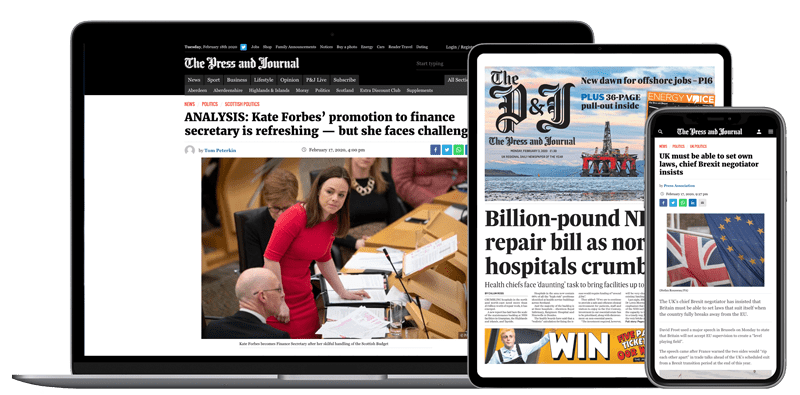 Help support quality local journalism … become a digital subscriber to The Press and Journal
For as little as £5.99 a month you can access all of our content, including Premium articles.
Subscribe