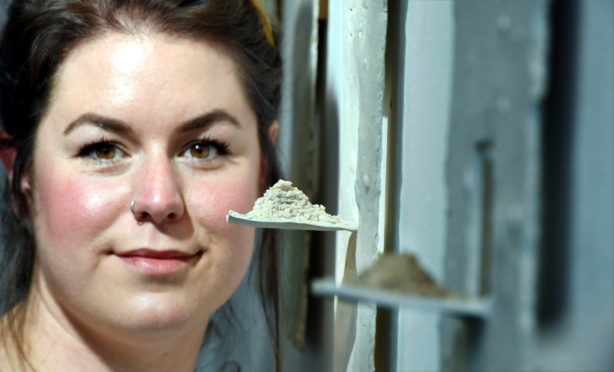 Students inspired by visiting the shantytowns of Brazil and freezing dips in the North Sea were the two main winners as this year's Gray's School of Art annual degree show was officially opened last night.
All types of artistic media will be on public display at the Robert Gordon University campus in Aberdeen until next weekend, ranging from paintings and photography to fashion and textile designs.
A BP-sponsored award for design was presented to Bridge of Don woman, Bethany Galley.
Ms Galley, 21, was also celebrating the news that she had been awarded a first class degree.
Her project – based on the densely populated Brazillian shantytowns known as favelas, which are common in Rio de Janeiro – began to take shape during a holiday.
She said: "I wanted to give the residents of the favelas a voice, we see them on the news but all we see is the gun crime and drug problems.
"We don't see the real lives in the favela."
Her work includes photographs taken by the children of the favelas themselves, a newspaper and a book detailing the lives of individuals living within them.
Kristina Aburrow, 34, is originally from the Easter Ross coastal village of Hilton of Cabdoll, but now has a studio in Arbroath.
Last night she said she was "delighted" to have won the award for fine art, which she credited to her love of the sea.
"I have always swam in the North Sea," said Miss Aburrow.
"There was not much else to do in Cabdoll.
"I swam in different locations around the north-east and then dried out the same amounts of sea-water – revealing only the salt deposits left behind.
"I have tried to keep all my colours neutral because I wanted to highlight, that in all locations from Nairn to Huntly, we are all not the same.
"The different colours of salt deposits show that and I have tried to tell the stories of the north-east fishing women by the absorption of the salt water onto a dress."
Head of the school, Libby Curtis, said she thought the standard had been excellent and finding two stand-out works had been a difficult task for the judges.
She said: "The two winners have given strong pieces of work, both rooted in social commentary.
"Both are using their work to encourage others to look at the social environment, not only here in the north-east but across the world.
"Bethany has actually been working with the children living in Rio's favelas – it has been a fantastic project which has really opened my eyes to it.
"Kristina is also talking about our social environment and our history with fish in the north-east, and the women within that industry.
"She has done that in a very interactive way by immersing herself in the North Sea, and by telling her story about that through beautiful artefacts."
The 2019 Gray's School of Art Degree Show, sponsored by BP, will open to the public at RGU's Garthdee campus on Saturday, June 15, until Saturday June 22. Entry is free and opening times are Monday to Friday, 8am to 10pm; weekends 10am to 5pm.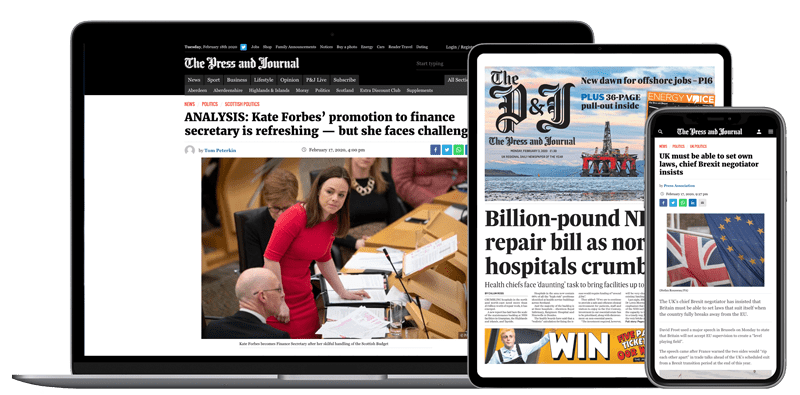 Help support quality local journalism … become a digital subscriber to The Press and Journal
For as little as £5.99 a month you can access all of our content, including Premium articles.
Subscribe