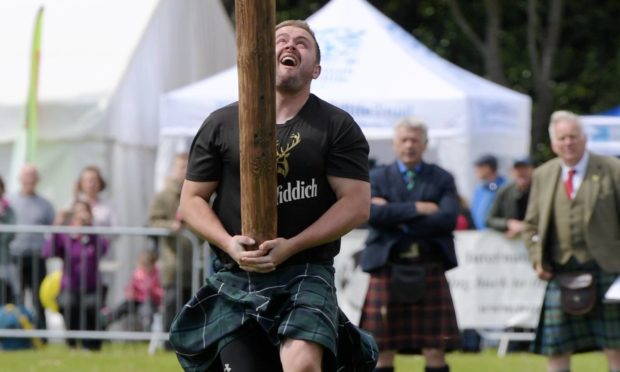 Thousands of people from across the region and beyond flocked to Aberdeen's Highland Games yesterday to soak up some traditional fun in the sun.
About 10,000 people visited Hazlehead Park to see the spectacular heavyweight competitions, highland dancing, piping and other customary contests.
And, for the first time, the charity mascots from the region entertained with their own fundraising mini-event.
Compere, Robert Lovie, welcomed the crowds to the 59th games and said the mascots had been "very entertaining".
He said: "This has been a great addition to the games and has delighted the crowds.
"We have had competitors from across the country and others from the Czech Republic and Poland – it's been a fantastic day of events.
"It's great to see the sun shining and lots of people out enjoying the traditional entertainment."
The sounds of bagpipes could be heard throughout the day as bands warmed up or performed for judges.
The Robert Gordon's College pipe band made its first appearance at the Aberdeen competition, and piping instructor Jason Sumner said he was hoping his group would "make progress" in the field.
He said: "It is the first time we have competed in any games, for many it will be their first time competing at all."
Swiss tourists Xenia Weber and Carole Dorig both took part in the Women's Overseas Visitors Race and were "thrilled" to have made second and third places.
Miss Weber said: "No matter where you look on the competition ring, you always see something going on.
"You can watch the caber-tossing, then there is also dancing. It's been wonderful to see, we have nothing like it in Switzerland."