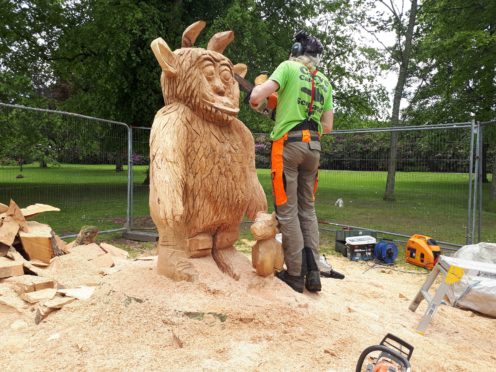 Tree stumps in one of Aberdeen's main parks are being brought back to life by a chainsaw-wielding scientist.
David Roberts' day job is with the James Hutton Institute as an environmental monitoring researcher, but in his spare time he creates art from dead trees.
He has been commissioned by Friends of Hazlehead to create three sculptures – The Gruffalo and Mouse, near the play park; a spider, near the Robert the Bruce story cairn; and a red squirrel, close to the maze.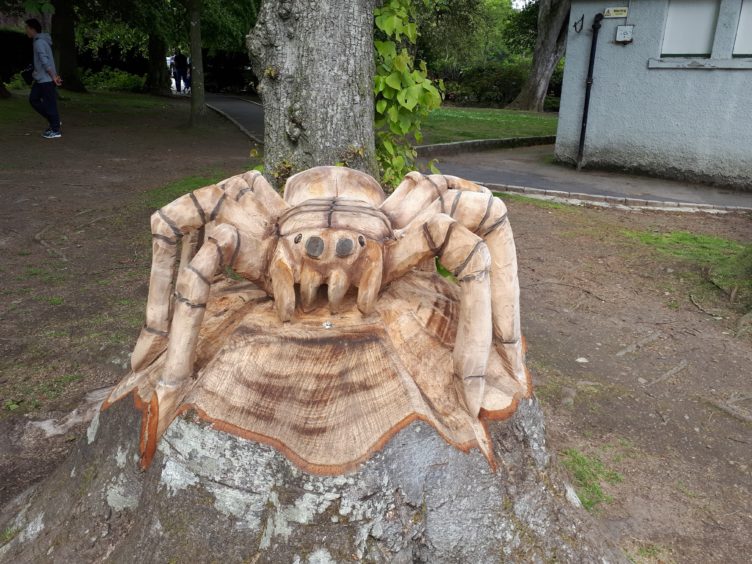 Mr Roberts uses an assortment of differently sized chainsaws and expects the works will be completed in the next few days.
He said: "I've taken the week off work to do this – it's a hobby.
"Some tree carvers say they have to see the wood until they can decide what it is going to be – but I just carve what I have been asked to do.
"I was asked for a Gruffalo – but I thought I should add the mouse in too – and obviously he will have to have purple prickles all over his back – that's what I'm doing next."