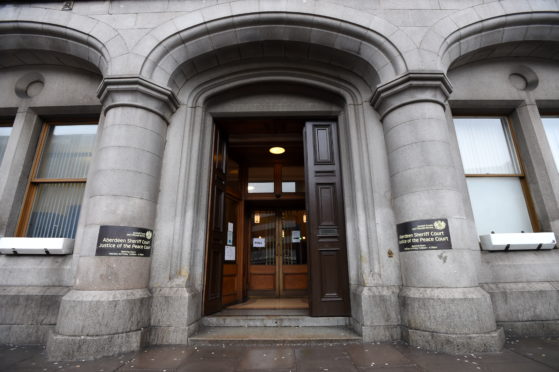 Five people have appeared in court in relation to thefts in Aberdeen.
Two men, aged 22 and 23,  were charged with stealing a grey Audi A4 and a red Mini Countryman, which has yet to be found, from the Earlswells Road area of Cults on Thursday.
Max Milligan, 23, and Kieran Gibbon, 22, are also accused of stealing a blue Audi RS5 from the Stewart Road of the Alford on Wednesday.
In addition, the pair were charged with being found outside a property in Kingswells with the intention to commit theft.
The pair appeared in private at the city's sheriff court yesterday where they denied the charges.
Also appearing in court were Nathan Thomson, 19,  Michaela Haddow, 19, and a 17-year-old who cannot be named for legal reasons.
The trio pleaded not guilty to stealing a variety of items last Friday, including car keys and wallets containing debit cards, from a home in Kingswells.
They were also charged with using the cards in various shops in the city such as JD Sports, Cotswold Outdoor Outdoor and Cycle Concepts.
The value of the goods came to £1,408.
Thomson, whose address was given as Windford Road, and the unnamed 17-year-old, were also charged with stealing sunglasses, a clingfilm dispenser, a tool kit and an ethernet cable from cars.
All three pleaded not guilty and were released on bail. They will go on trial later this year.