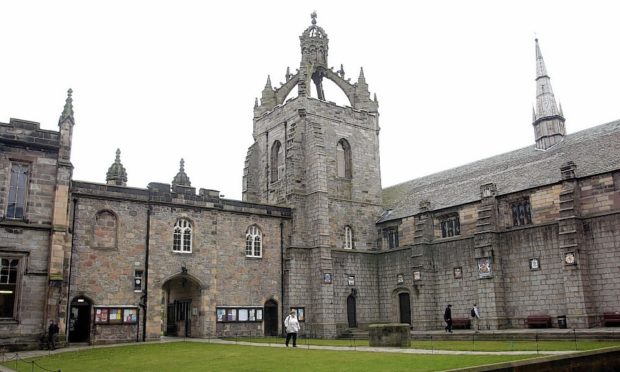 It was a day to remember for students at Aberdeen University yesterday as they were rewarded for years of hard work during the week's first graduation ceremony.
Friends and families gathered outside the historic Elphinstone Hall before the ceremony while a piper played for the waiting guests.
A sacrist led the procession into the grand marquee outside the hall, guiding students into their seats to the strains of the formal graduation hymn Gaudeamus.
Following a welcome speech by Professor David Jolley, head of the school of geology, degrees were awarded to students of geology and geography in a ceremony that celebrated tradition and the university's heritage.
IN FULL: The Aberdeen University Graduation lists from Tuesday, June 18
In his address, Professor Jolley spoke of the current "difficult and challenging times" we live in.
He said: "Humanity's impact on the global environment is primary among these, something we all have to embrace change to counteract.
"With the skills in geosciences you have honed and developed over the past four years, you are ideally positioned to help society transition to the sustainable future that is becoming imperative."
In his closing remarks, he made reference to the rich history of the university.
"This is a degree from a small-ish northern city, but a degree with over 500 years of history behind it, a degree from a university known and valued around the world," he said.
IN FULL: The Aberdeen University Graduation lists from Monday, June 17
"The gown and hood may seem like academic fancy dress but they symbolise something important, something to be proud of, that you are not just graduates, you are Aberdeen graduates."
Proud parents then watched on as each student received their graduation certificate in front of their peers and staff.
And after a rousing performance of God Save the Queen, the students were released from the hall to celebrate the end of their studies with their loved ones.
Graduations continue throughout the week, with honorary degrees also being awarded.