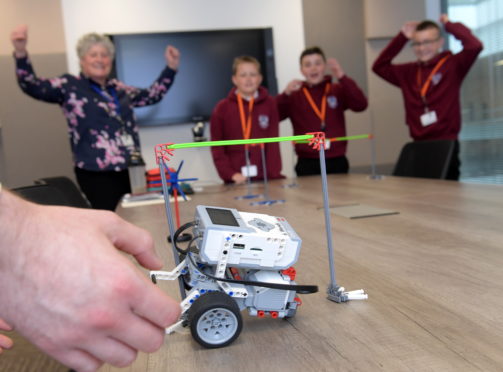 Teams of youngsters have programmed robots, filtered water and built egg-protecting devices in a series of science challenges.
Children from across the north-east met at the Lloyd's Register office at Prime Four in Kingswells for the science, technology, engineering and maths event.
The day was organised to give them an insight into some of the real-life situations facing workers in the oil and gas industry, with the hope of inspiring them to consider a career in the sector after they have completed their education.
Lloyd's Register engineers showed the pupils how circuit boards work, why dropping mints into cola releases gas, and let them touch rock samples which are millions of years old.
Allison Thomson, who co-ordinated the event, said: "The kids really enjoyed themselves.
"We try to get them involved at a young age where they're not switched off to Stem subjects or picking subjects in secondary school – they just want to play.
"All the engineers were explaining how the science can relate to oil and gas, and how they can work in that in the future and the kids' eyes were lighting up."