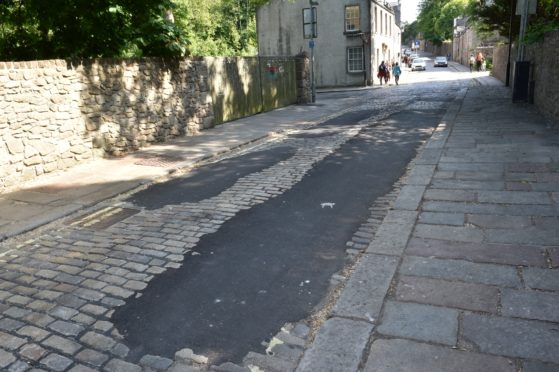 A historic cobbled Aberdeen road, covered in tarmac in a council blunder more than a year ago, could finally soon be repaired.
The unsightly black patches were smeared over the ancient cassies of Old Aberdeen's High Street last May.
Now the local authority has confirmed a contract has been agreed to reinstate the granite setts within the marked conservation area.
Work should begin on July 15 and be completed by September 6.
Council officials previously estimated repairing the 230ft by 22ft stretch would cost more than £100,000.
Initially residents had been told work would begin by the spring – but the contractor and nearby Aberdeen University delayed it further to avoid disrupting the institution's graduation ceremonies.
The local authority also had to wait until this financial year in order to pay for repairs.
Eric Kiltie, planning representative for Old Aberdeen Community Council, hit out at the long wait, and said he would have expected the work to be under way by now.
He said: "I work in the private sector and if I say I'm going to do something – and don't bother to let anyone know I won't make my deadline – my boss is going to be considering my future.
"Why is it any different here and why has no one at the council let the community know about the delay?
"It is quite sad – when the tar was put down last May the community council agreed it was a real shame the families of the graduands had to see that mess.
"And now here we are again at graduation time and nothing has been done."
Fellow city councillor Alexander McLellan admitted the delay had been disappointed but said he was pleased work would be starting soon.
"It's disappointing it has taken so long but this obviously needed to go through the budget process because the repair has turned out to be very costly," he said.
"I'm pleased to see there is now a timescale in place for the work to be carried and hopefully we'll see the cobbles brought back up to a fitting and acceptable standard."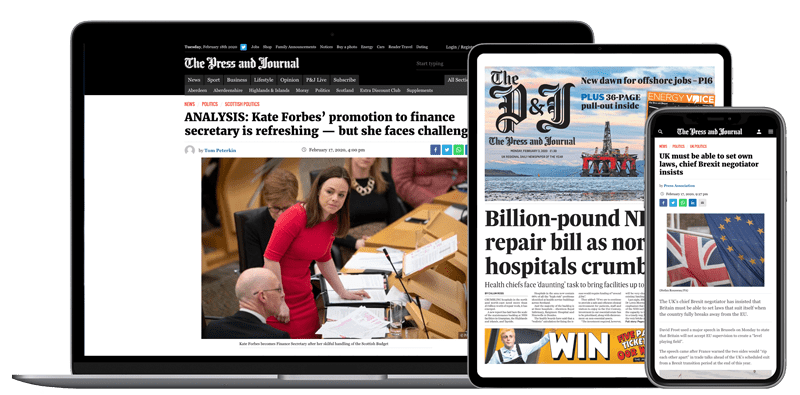 Help support quality local journalism … become a digital subscriber to The Press and Journal
For as little as £5.99 a month you can access all of our content, including Premium articles.
Subscribe