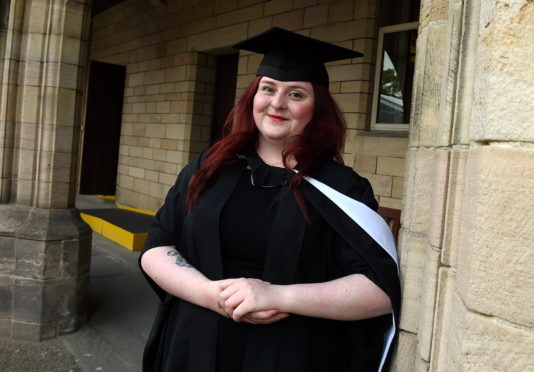 An Aberdeen graduate is looking forward to returning to university after the summer to continue learning.
Former Northfield Academy pupil Rebecca Oddie was last night celebrating with her family after graduating with a first class honours degree in English with Creative Writing.
The 26-year-old had thought about going into teaching, but has decided to embark on a 12-month masters in literature.
Speaking after the ceremony yesterday morning, Miss Oddie said: "I have had a fantastic time in Aberdeen – and have made some brilliant friends. I had initially thought about going into teaching, but I have decided to carry on studying.
"I'm so chuffed to have also made it across the stage without falling over – I have been so worried about it."