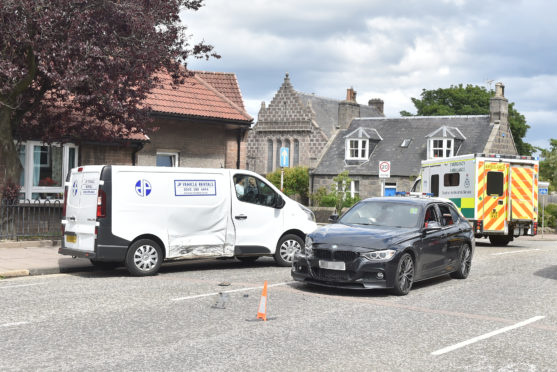 Motorists can expect delays this afternoon after two roads have been closed following a two-vehicle crash.
Parts of King Street and Bedford Street are closed due to the incident that happened around 2.30pm on Dunbar Street.
A spokeswoman said: "Police are on site alongside ambulance crew who are attending to the injuries of one individual."
It is not yet known the extent of injuries.