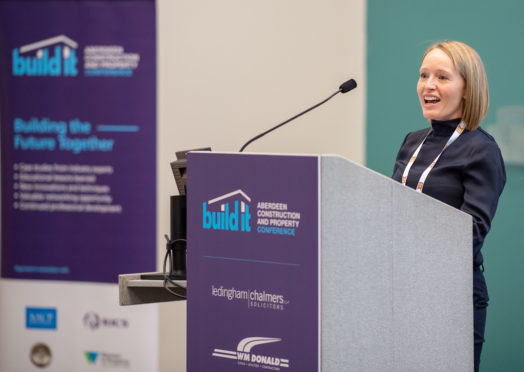 A conference celebrating the best of construction and property is coming to the north-east.
Following the success of the inaugural Build It – Aberdeen Construction and Property Conference in 2018, organisers have today announced the event will return for a second year, and take place at the P&J Live on November 29.
The theme is Embracing Innovation, Technology and Skills Development to Achieve a Sustainable Future with presentation topics including digitisation, building for a sustainable future safety and the environment and attracting young people to the trade.
This year's keynote speaker is Professor Sandra Halliday, principal of Gaia Research within the Gaia Group, who were established to combine architecture, engineering, landscape, community consultation and, master-planning services, to drive advances in the sustainable design of buildings and places.
Michelle Forth, director at Safety Scotland and chairwoman of the Build It conference committee said: "Thanks to the support that we received from the north-east construction industry last year, we are delighted to be organising Build It for a second year.
"We are extremely excited to be holding the conference at P&J Live, undoubtedly one of the most exciting construction projects to take place in Scotland in recent times, and built to the highest environmental standards, making it the perfect venue to host Build It 2019."
A launch event will be held tomorrow at Carden Melville Church from 6pm-7.30pm. Contact isla.stewart@mearns-gill.com to secure your place.