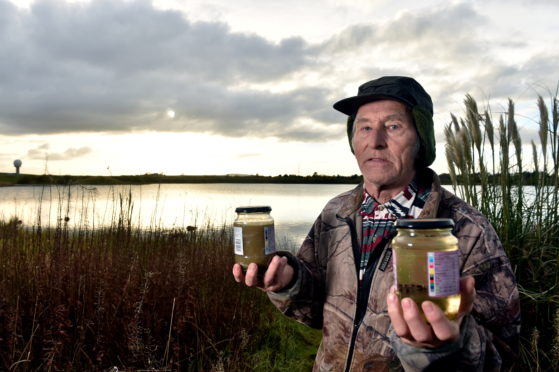 A fisherman will hang up his rod and net after four decades working a scientifically protected Aberdeen loch – claiming pollution has driven away its fish.
Ian Muir owns the fishing rights to Corby Loch, near Bridge of Don, and believes sediment from construction of the £750 million bypass has polluted the loch.
It is one of only four legally protected Sites of Special Scientific Interest (SSSI) in the city.
Mr  Muir claimed last August that he had discovered thousands of dead fish floating in the water around the 32-acre site and says no fish have been caught there since.
The pensioner has cast his line there for around 44 years but has now said this will be his last at the site.
He had contacted environmental protection bodies last year with his findings and he Scottish Environment Protection Agency (Sepa) launched an investigation.
In November Mr Muir's caravan on the site was mysteriously robbed – with only his scientific findings taken.
Mr Muir said: "The AWPR has just taken away all the fish now, there are no spawning grounds for the trout in the Loch.
"It is sad to see and I'll miss this life a lot."
Loch owner Neil Smith said Mr Muir's concerns had been reported to Sepa.
He said any talks about Mr Muir's time on the loch would remain private.
Conservative north-east MSP Peter Chapman said:  "I am disappointed to hear that Mr Muir will no longer be able to fish at Corby Loch after more than 40 years.
"He was adamant when I spoke to him that the AWPR construction work was to blame for the death of fish in the water.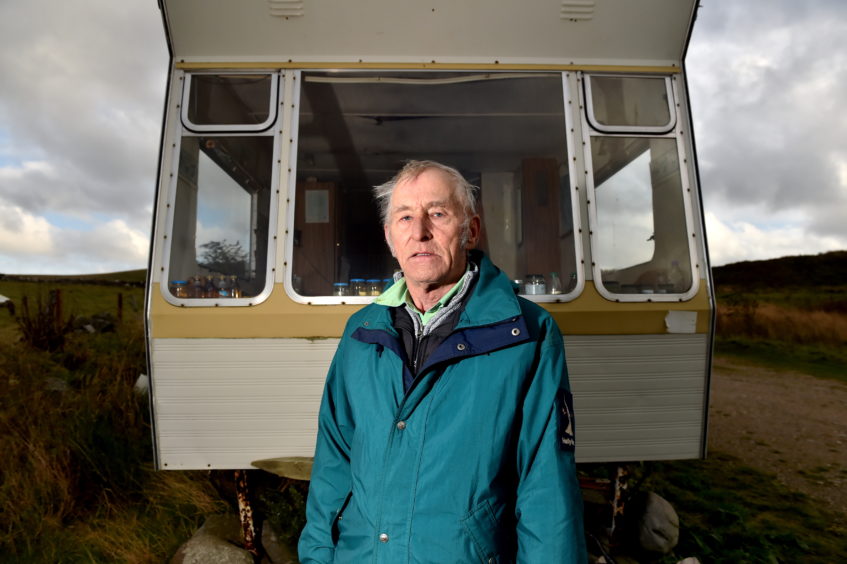 "Mr Muir – and the wider public – deserve to have answers as to what happened."
A Sepa spokesman said:"Our investigation into silt pollution of Corby Loch in late 2018 was unable to identify any ongoing issues and no further reports of this nature have been received.
"We would advise members of the public to contact Sepa's 24-hour pollution hotline on 0800 80 70 60 to report any potential pollution incidents."
A Transport Scotland spokesman said: "We have not received any complaints or contact from Sepa and see no reason why this should be connected to the AWPR site."