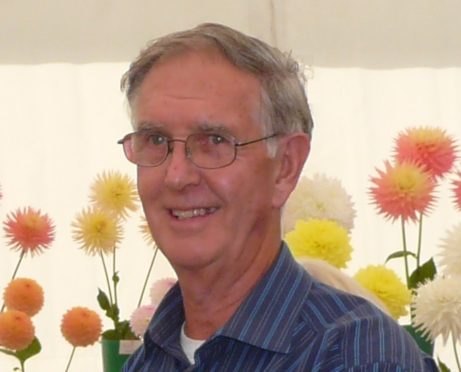 He was one of the north-east's most renowned horticulturists, a man whose career embraced Balmoral, the Royal Botanic Gardens and Beechgrove.
And now tributes have been paid to green-fingered Granite City gardener, Sandy Inkster, who has died at the age of 91.
Mr Inkster loved working on the land and creating his own designs throughout his long life and thrived in such diverse settings as Scotland, Uganda and Malawi.
He gained accolades for the quality of his gardens and allotments right into his ninth decade. In 2017, he also won P&J Garden of the Year for the whole of the north and the north-east.
That was the catalyst for him making several appearances on the BBC's Beechgrove programme and the popular show's presenters, Jim McColl and Carole Baxter, were both delighted when he proved a TV natural, educating experts and novices alike.
Mr McColl said yesterday: "I loved the man from the moment I met him back in the 1970s. He was a perfectionist, somebody who was enthused by everything to do with horticulture and it was always a pleasure to meet him and talk to him.
"It was a joy when he came on Beechgrove and although he didn't make a big fuss about himself, he was the sort of person who inspires by example."
Born in Crathie in 1928, he and his family lived only a stone's throw from the Royal Family's summer home.
Mr Inkster studied to diploma level at the Royal Botanic Gardens in Edinburgh, where he met the love of his life, Joeina Sinclair, as the prelude to the couple travelling to Africa.
He spent more than 20 years setting up and managing tea estates in the Uganda Highlands, both before and after the country's independence from Britain in 1962. His wife went with him, but returned to Shetland for the birth of their first child, Janette.
She later described her time in the hills of Uganda as the "wilderness years", but both her younger daughters, Sandra and Fiona, were born there.
However, everything changed when Idi Amin came to power and the Inksters were given just 24 hours to leave the country at Easter in 1973.
As his daughter Sandra recalled: "On returning to the north east in 1975, he had a spell as a travelling salesman in agricultural seeds, before becoming the manager at local horticulturist, Ben Reid's. He spent many happy years there, working with two generations of the Fraser family.
"Dad had a full life in every sense, uniting in his 91 years the countryman's love of his native land with the adventurer's love of faraway places. He could talk as keenly about a Highland wildcat on the Dee as an African leopard stealing his hens."
Mr Inkster, who was a popular character at the Garthdee Allotments in Aberdeen, is survived by his wife and three daughters and his older brother, Hugh.
His funeral takes place in Milltimber on Friday.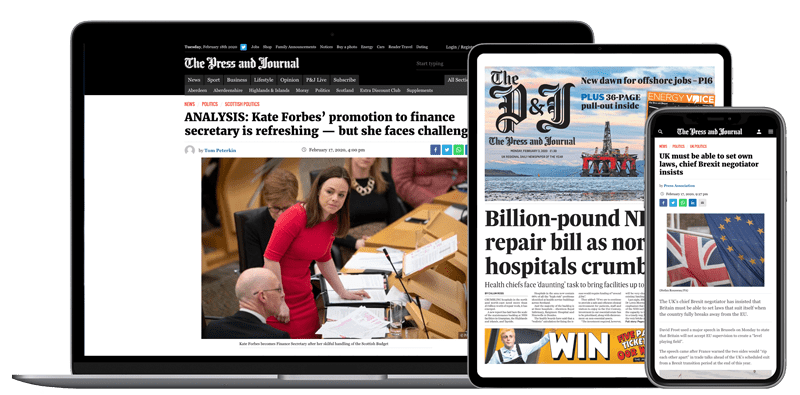 Help support quality local journalism … become a digital subscriber to The Press and Journal
For as little as £5.99 a month you can access all of our content, including Premium articles.
Subscribe