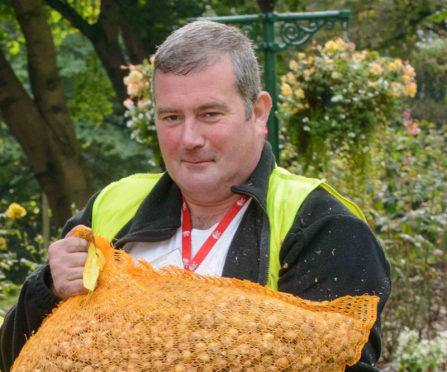 A senior Aberdeen gardener who spent decades tending the city's most beloved parks and gardens has died.
Alan Gray had worked to help beautify the Granite City's green spaces for 40 years, having started out as an apprentice.
He had become assistant operation manager at Aberdeen City Council and was a key role model and guide for generations of its gardeners.
The 55-year-old was found injured outside a property on Claremont Street, just after 4.30am on Saturday morning, and later died.
Officers have said there are no apparent suspicious circumstances, though the death is being treated as unexplained.
Last night, Aberdeen City Council described Mr Gray as a "very valued colleague" with a "heart of gold".
In his role, he managed gardeners across the authority, working to keep the city's green spaces pristine.
He was chosen as a volunteer judge for the Beautiful Scotland campaign, having himself been instrumental in bringing many Britain in Bloom titles to Aberdeen.
And Britain in Bloom itself later took him on as a judge in the prestigious competition.
The city council contacted the family of Mr Gray when preparing a tribute.
A spokeswoman said: "Alan was a very valued colleague in so many different ways.
"He had an extensive and expert knowledge of gardening and of the beautiful parks and gardens in Aberdeen.
"His enthusiasm and knowledge over the years made a major contribution to the city's countless Scottish and UK-wide awards for our parks and gardens.
"Such was his expert knowledge, he was asked to become a judge for Beautiful Scotland, a post he held for many years, travelling all over the country."
The spokeswoman added: "Alan had a fantastic sense of humour and could always be counted on for finding the lighter side in any situation.
"He had a heart of gold and was known for helping his colleagues.
"Alan was particularly helpful towards younger colleagues starting out in their gardening careers and was a mentor to the current intake of apprentice gardeners.
"He was a gentle giant of a man and a giant among his colleagues who are very shocked and saddened at his passing. He will be sorely missed."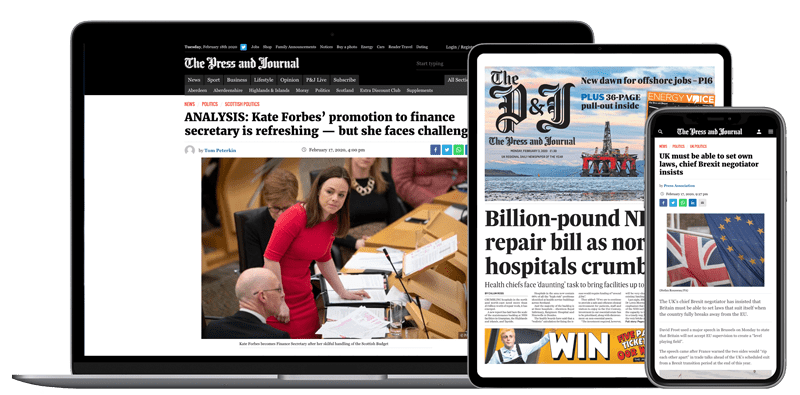 Help support quality local journalism … become a digital subscriber to The Press and Journal
For as little as £5.99 a month you can access all of our content, including Premium articles.
Subscribe