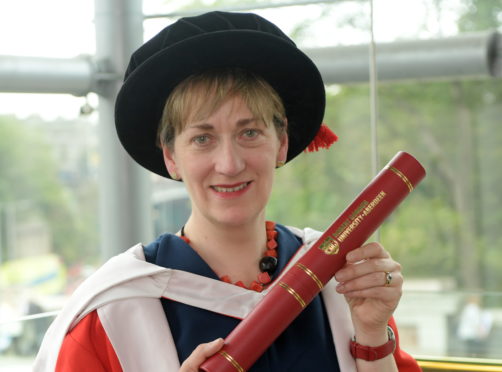 The first of thousands of students graduating from Robert Gordon University this week have received their degrees.
Friends and family packed His Majesty's Theatre in Abrdeen to celebrate the achievements of their loved ones.
RGU chancellor Sir Ian Wood gave a rousing speech to the new business graduates, encouraging them to do more than his generation had to address inequality in the world.
He said his "great hope" was that the graduates will do something to take responsibility for global problems – unlike his generation, who have "failed miserably" to do so.
Among those receiving degrees was Jo Macsween, the driving force behind a family-owned butcher's shop becoming an international haggis brand.
The former director of Macsween of Edinburgh was made an honorary Doctor of Business Administration.
Having studied for a postgraduate at RGU in the mid-1990s, Ms Macsween led the company through considerable growth and organisational change.
She left to become chairwoman of a business advisory body.
Ms Macsween grabbed the audience's attention with her frank and honest portrayal of juggling bipolar disorder with her studies while in Aberdeen.
It wasn't until she left her flat in the city's Huntly Street and walked into her lecture in a pink dressing gown that one of her friends asked if she needed help, she told HMT.
The honorary graduate said she wanted to inspire others with her story.
She added: "Mental health affects so many and if people like me don't speak up about it then it leaves those affected even more isolated.
"I don't think it's stopped me being successful, it's helped.
"When you go through things like that, nothing else is as difficult."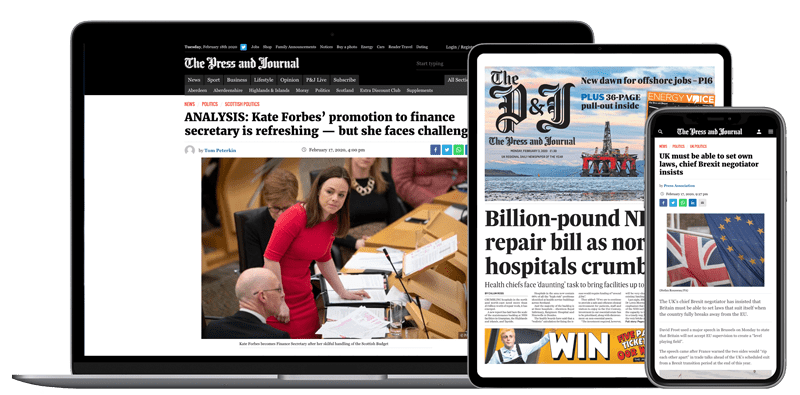 Help support quality local journalism … become a digital subscriber to The Press and Journal
For as little as £5.99 a month you can access all of our content, including Premium articles.
Subscribe