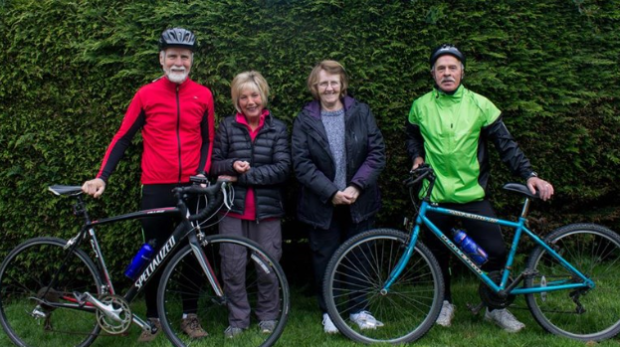 Two Aberdeen pensioners have set off on a "monumental" cycle challenge around Scotland.
Allan and Bryan Wink pedalled off from Dyce yesterday and will cycle 1,300 miles during the next three and a half weeks.
The pair will travel on coastal routes up the east and down the west of the country and across the Borders, and will be joined by their wives Maureen and Sandra who make up their support team.
Having been diagnosed and treated for prostate cancer, Allan Wink wanted to highlight the "care and professionalism" of staff at the UCAN centre in Aberdeen, and enlisted his brother to join in and help raise funds.
He said: "Having hardly ever consulted a doctor throughout my adult life, I considered myself pretty fit and healthy.
"So it came as a bit of a shock to be diagnosed with prostate cancer in July last year.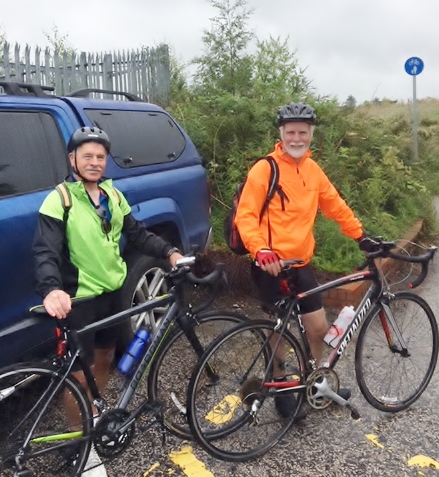 "The only reason I had decided to make an appointment with my doctor was the constant badgering by my wife to have my prostate checked, for which I am now extremely grateful.
"The early diagnosis and the care and professionalism of the staff at the UCAN centre were key to isolating the cancer to the prostate and its successful removal."
The pair will be raising funds to help facilitate the installation of a further Robotic Assisted Laparoscopic Radical Prostatectomy system (RALRP).
The system allows surgeons to control an advanced robotic system of surgical tools from outside their patient's body, and use a high-tech interface to make surgery easier.
Allan Wink said the treatment was "crucial" to his quick recovery.
The duo were waved off by Westhill and District Rotary members yesterday, and their aim is to finish their gruelling trek in Duthie Park on August 4.
Anybody wishing to donate to the Pensioners in Lycra should visit: www.justgiving.com/fundraising/allan-wink1