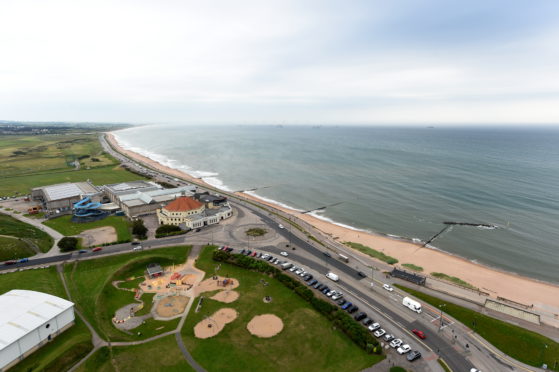 A stretch of Aberdeen's famed beach, stretching more than 540 yards, will be closed to the public from today following safety fears which have been linked to sand erosion.
The section, running from around groyne two to six around the former Amadeus nightclub site, will be sealed off with barriers put in place to prevent access after an estimated 140,000 tonnes of sand was blown off the beach and carried north.
Options are now being considered, should the sand not return to the same level, including the introduction of more sand from elsewhere, moving sand from another end, extending the ramps or placing 'rock armour' strategically.
Council chiefs fear the large drops between the concrete ramps – some of which are more than six feet deep – could injure beach users or leave them stranded and unable to get off the sand should the tide come in.
A senior council environment officer said yesterday that sand had previously been brought up from Montrose in 2006.
He added that the length of the closure could not be predicted and added that the sand could "return tomorrow".
Signs will be erected warning beach users that there is no safe access from the beach within the affected area.
Some of these temporary signs may be replaced over the coming weeks with more permanent signs.
Sand levels fluctuate almost on a daily basis and big changes can occur overnight as the result of storms.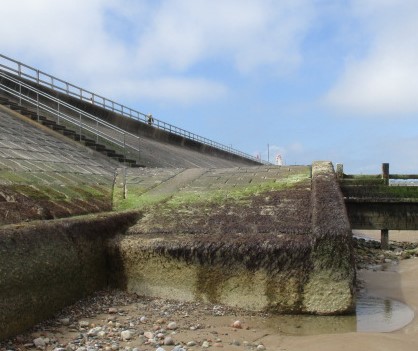 At the moment, council staff check sand levels on a monthly basis, but will now ramp up inspections to once a fortnight.
Council officers are also developing a long-term strategy for the beach.
Operations convener John Wheeler said he could understand the disappointment of residents, especially given that the discovery has been made during the popular summer season.
But he added that the changes were "not predictable" and the council had gone "over and above" with the safety measures.
He said:  "We cannot put residents and visitors in danger where they may have an accident trying to get down onto the beach, where large amounts of sand have been washed away, or the emergency services might not be able to get to people easily."